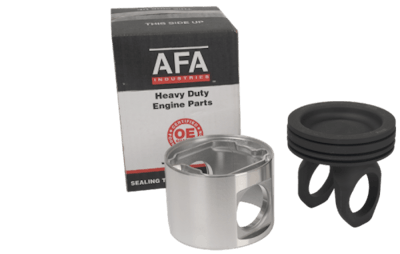 AFA Industries introduces an Articulated Steel Piston for Detroit Diesel engines.
The piston is available with 16.5:1 C.R. and a 3.0 mm top piston ring featuring the company's proprietary coating designed to reduce high heat scuffing and provide added break-in protection. A manganese phosphate coating on the piston crown helps improve break-in performance, provide added corrosion resistance and reduce pin bore scuffing, the company says.
AFA says it also has piston kits, in-frame and complete overhaul kits for DD Series 50 8.5-liter and DD Series 60 11.1-liter and 12.7-liter engine families.