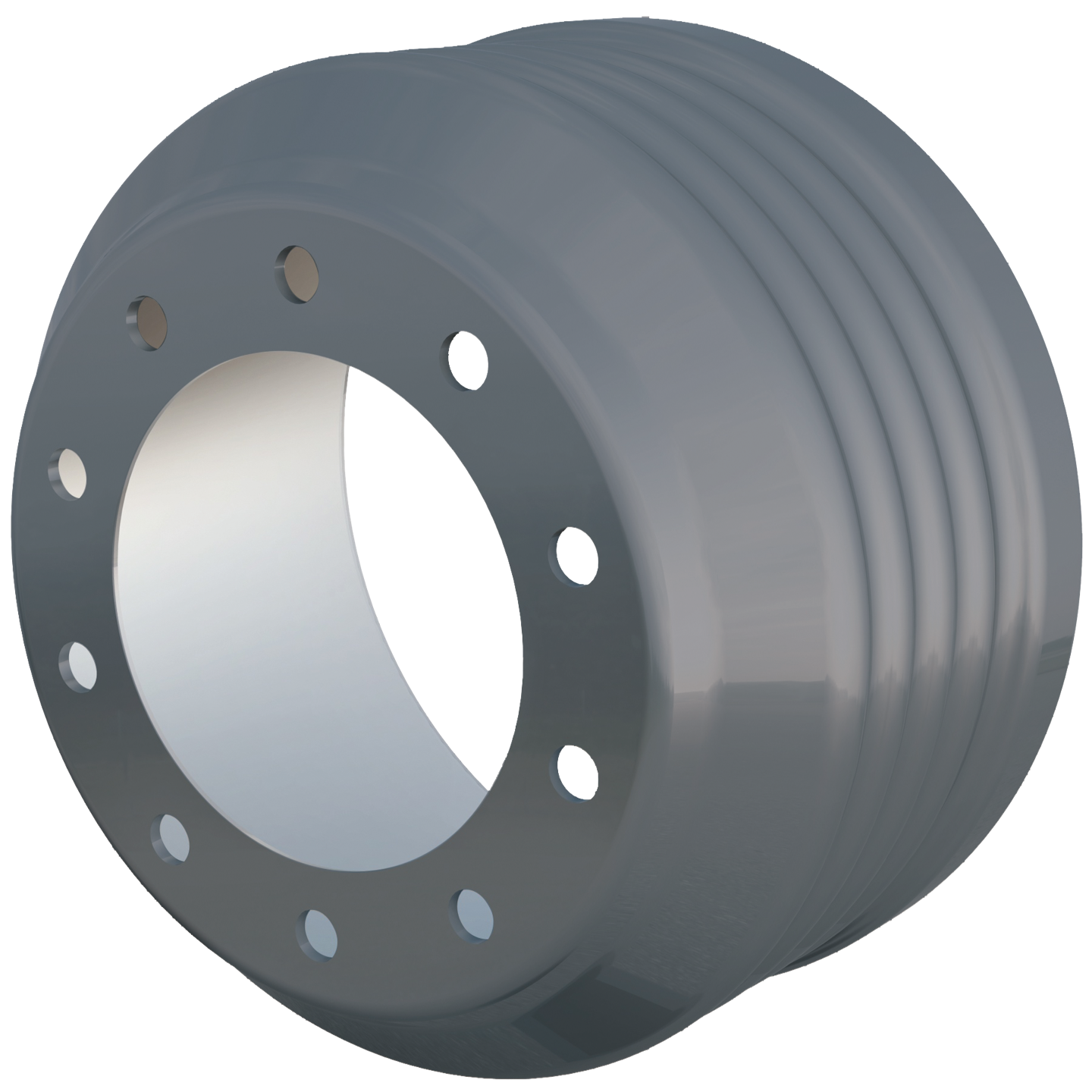 Meritor has expanded its wheel-end portfolio to include Opti-Lite brake drums that offer cost-conscious aftermarket consumers a new lightweight drum option.
"Developed on the same platform as our established STEELite X30 brake drums, the Opti-Lite drum maintains the high quality associated with its genuine product heritage and offers similar weight and fuel savings," says David Reid, senior product manager, Aftermarket for Meritor. "The lower price of the Opti-Lite will appeal to customers in search of an economical drum option produced in the United States."
Designed for linehaul and weight-sensitive applications such as tanker/trailer and freight, Meritor says Opti-Lite drums are offered in the most popular wheel-end configurations for steer, drive and trailer axle applications. Fleets and vehicle operators will benefit from a reduction in vehicle weight by more than 200 lbs. in a tandem axle tractor/trailer combination when compared to full-cast drums, the company says.
"Opti-Lite drums do not require welded-on weights and offer an optimized balance spec for smoother performance on the road," Reid says.
For ease of identification and ordering, Meritor says the Opti-Lite brake drums will carry the same base nomenclature as the genuine STEELite X30 offering with the number 50 included as a prefix for product clarification. The prefix 50 is associated with all Opti-Lite series part numbers.
Additionally, Meritor says Opti-Lite brake drums are covered by Meritor's standard aftermarket warranty.