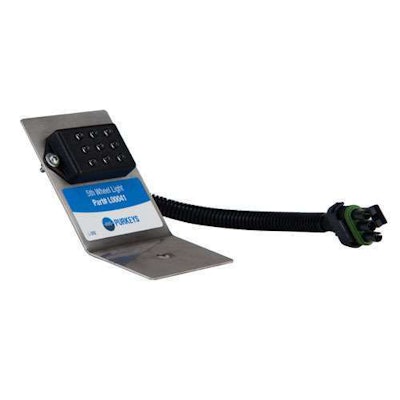 Purkeys has developed a fifth wheel lamp to help illuminate the kingpin lock-jaw position for drivers during hookups and help greatly reduce dropped trailers.
The Fifth Wheel Light is a coupling light or trailer-hitch light that eliminates shadows on the locking mechanisms and removes the need for a flashlight. This tractor trailer light makes it easier for drivers and technicians to verify that everything is properly connected.
Purkeys says the light also makes life safer and easier for drivers by freeing their hands and allowing them to easily see the connection when coupling truck and trailer. It is easy to install and use, as it works automatically both day and night.