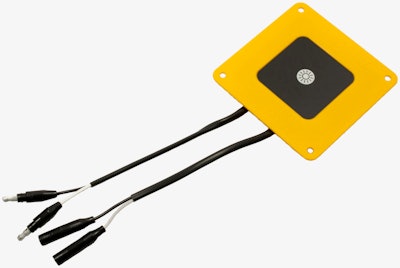 Peterson Manufacturing introduces the 5600 Timer Box Switch, a new system for controlling interior cargo lights with push-button ease and timed convenience.
According to Peterson Manufacturing, the 5600 Timer Box provides flexible, efficient switching of LED lights in a compact, easily installed unit. Built tough to handle the wide temperature swings of vans and service bodies as well as the cold temperatures of reefer trailers, the USA-made 5600 Series is available in both flush-mount and surface-mount versions, the company says.
The Timer Box is factory programmed to operate interior lights in 30-minute intervals with one touch of its sealed membrane button. Lights flash at each button push to confirm that the command was received. The button can be pushed up to four times, extending the lights-on to a total uninterrupted time of two hours. Lights can be turned off at any time by simply pressing and holding the button, the company says.
"One unique and thoughtful function of our 5600 is its 'curtain call' feature," says Steve Meagher, Peterson vice president, Sales. "Two minutes before the automatic shut-off, the system momentarily dims the lights as an alert. Operators can renew the 30-minute lights-on cycle at any time with a button push."
Peterson says the new 5600 Series is designed to pair perfectly with Peterson's ground-breaking 359 Series "cove light" interior LED units. Its solid-state circuitry enables the 5600 to handle 10-amp maximum loads, enough to daisy-chain up to twelve 359-3 cove lights, nearly 10,000 total system lumens, the company adds.
"Engineering solutions to enhance the safety and convenience of cargo illumination systems is an ongoing commitment at Peterson," says Meagher. "The 5600 Timer Box integrated with our 359 Series cove lights offers customers the most efficient and state of the art system on the market."