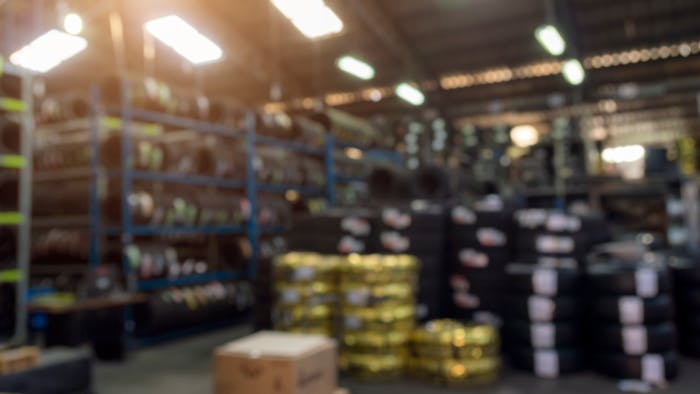 [This article was originally published in 2009 by Trucks, Parts, Service. It has been updated to include more timely information.]
Even in tough sales times, you can add to your company's bottom line by strengthening your parts department.
From proper stocking to proper pricing, leveraging technology to marketing your capabilities, establishing a retail sales area to employing an outside sales staff, there are practical things you can do to grow your parts sales.
It starts with proper stocking
Experts advise against a broad-based pricing strategy that is applied to every different type of product in inventory. One recommends parts departments "break down their inventory into smaller components and price them accordingly. How you price engine parts should be different than how you price brake shoes." 
Fortunately, technology has been a boon to distributors in managing their parts inventory. Using tools such as vendor managed inventory (VMI), "allows [parts departments] to manager their daily ordering and provides a minimum and maximum level for a part based on historical turns on a particular product line or specific part number. This improves cash flow and fill rate," one expert says.
Review reports
One way to know if you have the proper breadth and depth of inventory is to look at your turn ratio report. One expert says it advises distributors "to have a minimum of six inventory turns a year."
Another expert adds parts professionals must look at more than the turn ratio of your entire inventory. "Look at it by vendor and by branch. That will allow you to make comparisons between branches and vendors as to what is performing well and what isn't." The expert advises looking at profitability reports by vendor and branch. "This will give you a detailed analysis of where you are profitable and where you are not."
Price them right
Experts state parts departments should look at part acquisition costs and availability, popularity (and turn rate), handling expenses and more when setting a price.
[RELATED: Should you increase your future inventory, just in case?]
Customer type matters too. Not every customer is the same and it is logical for distributors to have tiered pricing for different customer segments. This also applies to pricing for parts sold from the front counter and those sold from the back counter. Karmak notes "you have some additional overhead when you install a part in your shop and therefore you need to price it a little bit higher in the shop to cover the overhead." 
Experts also believe distributors need different pricing levels for different types of parts. "A part that causes a truck to be down has a higher value to a customer than a maintenance parts and should be priced accordingly," one says.
Avoid obsolescence
"Any dollar you have tied up in obsolete parts is a dollar that can't be working for you otherwise," says one expert. "And it is not just the investment in the part but it also is the costs associated with warehousing the part, cycle counting it, making sure it remains in salable condition, etc."
The most common definition of an obsolete part is one that has not sold in a 12-month period, and experts say the biggest reason for obsolete parts, other than improper phase-in criteria, is special order parts that are never picked up by the customer. Some experts recommend for special-order parts that distributors get a significant deposit from the customer before ordering the part.
Your business also system should be able to tell you which parts are not selling so you need to look at those reports regularly. That means you need to pay attention to parts that you are stocking where sales are falling off so you can stop stocking them. But you also need to look at parts that once were slow movers but now are starting to move more quickly so that you can make sure to keep enough of them in your inventory.
Leverage technology
These programs work best when minimums and maximums are clearly defined up front and the systems are allowed to work. It is imperative a distributor understands its market's trends and the parts that are required to satisfy a specific market before the minimum and maximum levels are established.
Distributors also can work directly with customers in their facilities to track and manage inventory levels.
"If you can leverage the technology that takes away the need for a customer to make a phone call to place an order, you have a win-win for everybody because you have streamlined the process," one expert says.
Consider a retail area
For a retail parts displays to be effective, they must be regularly updated. One expert advises distributors to update the endcaps on at least a monthly basis and to review the entire area once a quarter in order to assess what is selling and what isn't. In addition, the area needs to be cleaned once a week to make sure dust does not accumulate making the parts less appealing.
Parts departments also can make the most of their retail parts areas by tying them into their company's service capabilities. "They can have a LCD or flat screen television in the retail area to promote their service specials."
Employ outside salespeople
Experts say outside salespeople are vital because they make "a real connection between distributors and customers on a daily basis."
"They are the distributor's representative to the customer," says another expert. "They also are your customer's communication link back to the [store]. They have the job of communicating product knowledge, trends, etc. The outside salesperson is a consultant going in and working with customers to communicate your business philosophy and also to communicate the needs of the customers back to you."
[RELATED: Using outside sales teams to combat outside competition]
Parts delivery people should be valued too. No one sees your customers more, says one expert. "They can make a real difference in the relationships with our customers," he explains.
Interface with your service department
Many distributors are now making efforts to keep their technicians in the bays where they are most productive and as a result are using technology to allow technicians to order parts from their bays or to check with the back counter about parts availability before scheduling a repair. Others have parts runners who take parts from the parts department to the technicians in their bays.
Both tactics are valuable. What matters, experts say, is consistent ongoing communication between both parties so repairs face little to no delays for parts sourcing reasons. 
One expert notes: "We still have a back counter where a technician can come and work with a parts guy on an issue. And we also have back counter people who are out in the shop working with the technicians."
Market your capabilities
One way to help sell parts is to market the capabilities of your department.
A hallmark of an effective marketing program is its consistency and frequency. "Customers receive a lot of information from a variety of sources and when they need something, if you are not there and they see a parts flyer from someone else, they could go to them," says one expert.
Some OEMs and marketing groups also have programs that enable dealers and distributors to customize their parts and service specials for their market and customer base.
Experts says these programs allow parts departments to connect with their customers and "customize their messages to address the needs of their markets."
Bringing it all together
"Do you have to control expenses? Yes you do. You have to control freight and you have to control delivery expenses. You need to understand the cost side of the department, but managing that inventory properly is a huge part of making money in that department," says one expert.
Another adds, "If you control the inventory and manage it and if you can control your costs you have a really good shot-even in today's economy-of being profitable in the parts department."