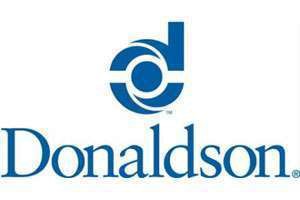 Donaldson Company announces Trudy Rautio has been appointed to its board of directors, effective Jan. 30, 2015.
Rautio, 62, is president and CEO of Carlson (a global hospitality and travel company), a position she has held since 2012. Rautio has been a senior executive with Carlson since 1997 and has served as executive vice president and chief financial and administrative officer.
Rautio serves on the Board of Directors for Carlson, the Travel and Tourism Advisory Board to the U.S. Department of Commerce, Securian Holding Company, and the Bemidji State University Foundation. She also serves as Chairman of the Board of Directors for both Carlson Wagonlit Travel (CWT) and The Rezidor Hotel Group.
"Trudy brings to our board her broad managerial experience as the CEO of a large international corporation and her financial expertise from large public and private corporations," says Bill Cook, Donaldson's chairman and CEO. "She also brings additional board experience having served as a director of several public and privately-held companies. We are very excited to have her join our board."
Donaldson also announces F. Guillaume "Bassy" Bastiaens and Janet Dolan have retired from its board of directors, effective at the conclusion of the company's Nov. 21, 2014 annual meeting of stockholders. Both had reached the maximum number of terms that a director may stand for election.
"Bassy joined the Board in 1995 and Janet joined in 1996 and both have continuously served with distinction during their tenures," says Cook. "They have provided strong leadership and guidance to me and the rest of our board, reinforced by insights they gained as leaders of their respective companies and from their service on other boards. Donaldson's board, employees, and shareholders have greatly benefitted from their loyal support, wise counsel, and many contributions made to the growth and success of our company."