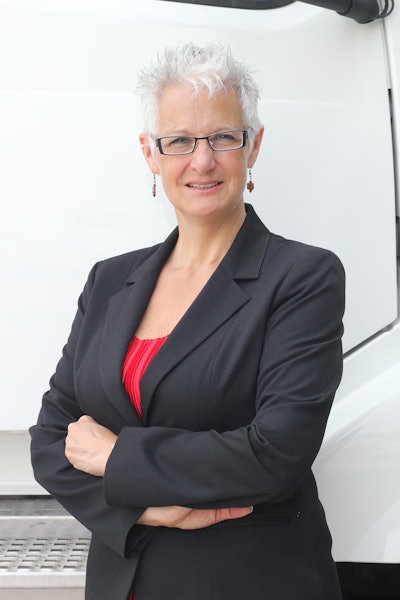 Denise Rondini has joined Marx Group Advisors as a vice president and member of the company's Advisory Board.
In addition to her new role, Rondini will continue as president of Rondini Communications, a company specializing in researching and writing about the medium- and heavy-duty trucking industry. Her clients include Heavy Duty Trucking magazine, ReMaTec News magazine, North American Council for Freight Efficiency, Trucking Efficiency, trucking industry suppliers and truck parts distributors.
Rondini has covered the trucking industry since 1982 and is a former editor of Successful Dealer and Truck Parts & Service. She has experience writing articles about fleets, truck dealers, parts distributors, independent repair garages, truck manufacturers, component suppliers and others associated with the trucking industry.
"As we pursue mergers and acquisitions opportunities in the medium- and heavy-duty segment of the aftermarket, Denise brings a wealth of industry knowledge and a wide network of contacts for MGA," says Tom Marx, CEO at Marx Group Advisors. "We are honored to have her join our team."
Rondini holds a B.A. in communications from the University of Dayton and an Executive MBA certificate from Northwestern University's Kellogg School of Management, the company says.