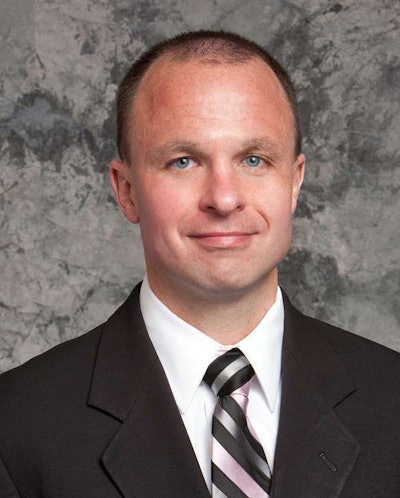 Firestone Industrial Products Company, LLC has named Scott Damon President, Firestone Industrial Products. Damon succeeds John Vincent, who served as president of Firestone since 2010 and announced his retirement after 33 years with Bridgestone Americas earlier this month.
In his new role as president, Damon will be responsible for leading the strategic growth of the Firestone Industrial Products business and its more than 1,100 global employees, the company says. Damon joins Firestone from Speedco, where he served as President since 2014. Prior to leading that business, he served as executive director of Strategic Planning at Bridgestone Americas Technical Center in Akron.
"Scott is a dynamic leader and I am confident his years of experience and extensive background across the Bridgestone portfolio of companies will help Firestone continue to meet and exceed the needs of our global customer base," says Suzuki. "We look forward to his contributions."
Vincent joined the company in 1982 as a Financial Analyst for the Firestone Tire & Rubber Company in Akron, Ohio. He quickly advanced through a number of financial and accounting roles, and assumed the role of President, Firestone Polymers in 2004, where he remained until being named President, Firestone Industrial Products in 2010. His leadership skills and experience were a driving force in expanding Firestone's global reach and preparing for the company's move to a combined headquarters in Nashville in 2017.
"John's leadership has been instrumental in expanding the reach of Firestone Industrial Products to a global audience," says Mick Suzuki, vice president of diversified businesses with Bridgestone Americas. "He is leaving the organization well-positioned for future growth. His contributions to Bridgestone Americas will be missed."