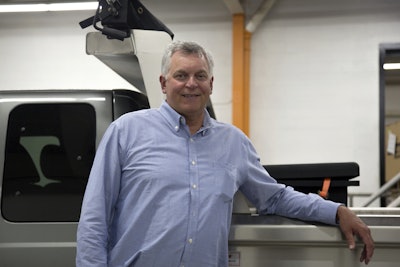 Buyers Products has added Patrick Fuchs as its municipal sales manager.
Fuchs will join the sales and marketing team in the role of municipal sales and product development pertaining to fluid control and anti-ice. Fuchs' responsibilities include product development, support and sales for liquid spray, anti-ice, fluid control and municipal product lines, the company says.
Prior to working for Buyers, Fuchs worked for the DICKEY-John Corporation located in Auburn, Ill. During his career at DICKEY-John, Fuchs held positions in field testing, customer service and, most recently, product management.
"We are very excited to welcome Pat to Buyers Products," says Dave Zelis, director of sales and marketing at Buyers Products. "Pat brings more than 25 years of experience in the public works market segment and will serve as a valuable resource for information to the Buyers municipal sales team."