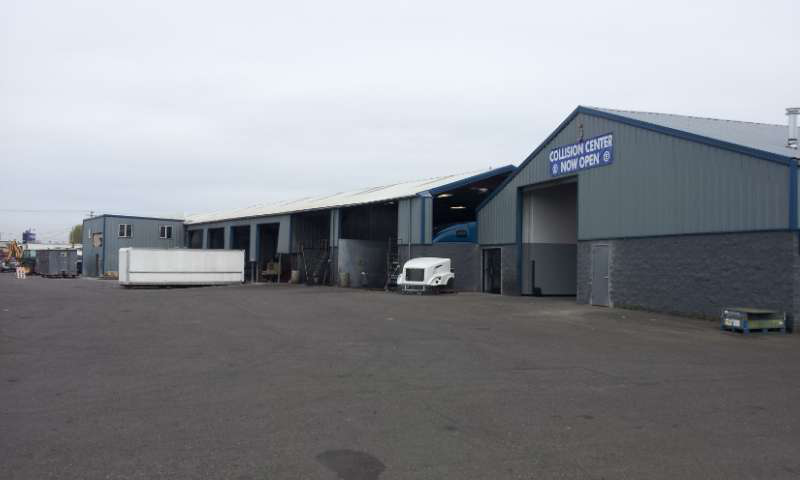 TEC Trucks has consolidated its Willsonville, Ore. collision center into an expanded facility in Portland.
The new 9,300 sq. ft. location houses four general body repair bays, a full-size certified heated paint booth, and employs two paint technicians.
"Previously, the Portland location could do limited body work and the Wilsonville location could handle complete collision repair," TEC Trucks Marketing Manager Dave Schwanke, says. "With the Portland expansion, we've basically flipped that."
The expansion, Schwanke adds, had no residual impact on other aspects of the two dealerships' services.
"We still do significant parts and service business out of the Wilsonville location," he says, "along with some body work."
The consolidation doubled capacity in Portland and the collision center technician staff swelled from five to 15.
"The old collision center building is being remodeled for corporate office space," Schwanke says of the four-building Portland complex that serves as a Mack and Volvo truck dealership and also houses TEC corporate headquarters.
The build-out on the new collision center included new office space, a training facility and a locker room.