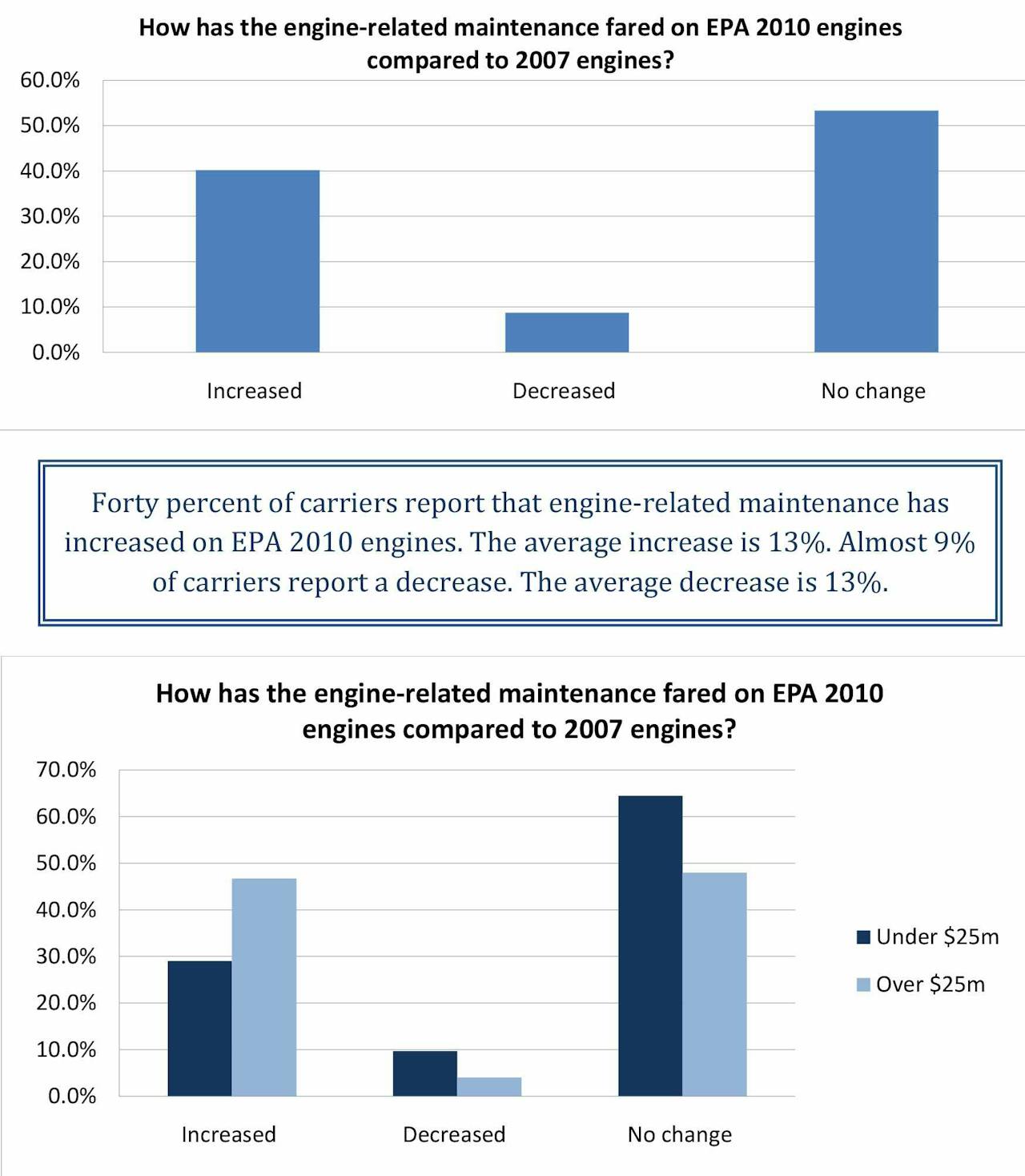 A survey of carriers showed mixed results on feedback on the fuel economy and maintenance costs of 2010 engines versus 2007 models.
Results from Transport Capital Partners' (TCP) First Quarter 2013 Business Expectations Survey show over half of the of carriers indicate that fuel economy has improved with new engines, but almost forty percent report there has been no change.
Fifty-three percent of carriers say that there has been no change in engine-related maintenance costs, yet forty percent indicate that costs have increased with 2010 engines.
The average increase is 13 percent. Almost 9 percent of carriers report a decrease, with the average decrease of 13 percent.
Larger carriers are evenly split as to whether the 2010 engines cost more to maintain than the 2007 engines (47 percent vs. 48 percent).
Almost two-thirds of smaller carriers indicate no change in maintenance costs, while nearly thirty percent say maintenance costs have increased. Forty percent of carriers report that engine-related maintenance has increased on EPA 2010 engines.
TCP  Partner Richard Mikes says some carriers may view  maintenance costs overall rather than by miles generated over the same early portion of the truck life cycle.
"Older trucks have higher costs than newer trucks," he says. "The differences in these responses may simply represent differences in measurement and tracking. Significantly, very few carriers report lower maintenance costs for the 2010 engines, and the majority of carriers we know say these costs have increased."