The following comes from the February 2016 issue of Truck Parts & Service. To read a digital version of the magazine, please click the image below.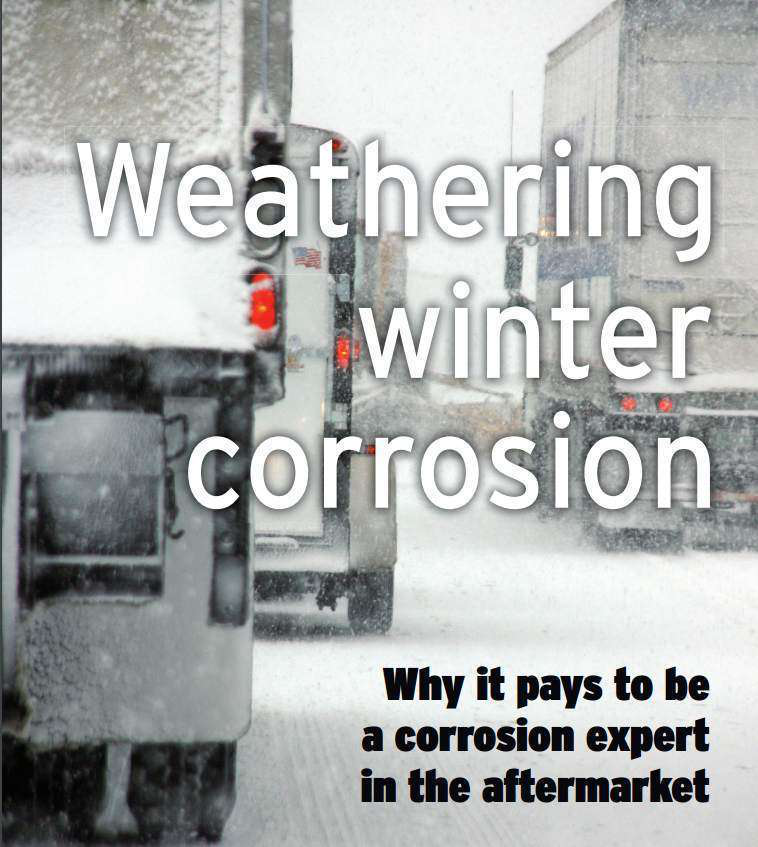 With temperatures hovering near freezing and snow regularly falling across the United States and Canada, corrosion season has returned.
A chemical process in which water, oxygen and electrical current work in conjunction to degrade and destroy metal, corrosion is amplified during winter months by anti-icing chemicals (calcium chloride, magnesium chloride, etc.) used to clean North American roadways.
These chemical concoctions, dispersed to rapidly erode snow and ice, bring their same destructive properties to the corrosion formula and can be devastating to all vehicles when left unchecked.
Most suppliers have responded by developing and introducing components with corrosion-resistant protective coatings to withstand this natural destruction. But even with those recent efforts, an overwhelming majority of parts found on today's medium- and heavy-duty trucks remain susceptible to aggressive winter corrosion.
This is especially true in the aftermarket, where older vehicles reign supreme.
Aftermarket distributors and service providers looking to capitalize on this seasonal deluge of breakdowns require expertise in identifying, investigating and properly repairing components damaged or ruined by corrosion.
Finding a corroded wire or replacing a rusted brake shoe will get a truck back on the road, but it's the ability to do both and also keep the truck on the road that will ultimately bring an aftermarket operation repeat business.
"You have to understand how everything works to really do the job right," says Bruce Purkey, chief creative engineer at Purkeys Fleet Electric. "If you don't do things right, you're doomed to fail again."
Though metals are regarded as corrosion's most common target, nearly any material can corrode over time. And corrosion is unrelenting.
"It's a one-way deal. Once it starts it doesn't ever get any better," says John Thompson sales manager, commercial vehicles, NAFTA at TMD Friction. "You just have to monitor it and manage it."
Brakes, wheels, landing gear and electrical systems are among the most common victims of corrosion due to their proximity to the roadway and the atmosphere in which they reside.
Positioned in areas where they are constantly showered by elements and aren't easy to clean, these systems collect anti-icing chemicals during winter and then are repeatedly attacked any time they get wet and the chemicals reactivate, says Tim Gilbert, director of OEM and heavy-duty fleet sales at Peterson Manufacturing.
"These chemicals don't do anything when it's dry; it's when they get wet that they're activated. That's why they're put down before it snows," he says.
"They will get into those areas where they don't wash out and sit dormant, and then when it gets damp in there again, they will just sit in there and eat [at the materials]."
But corrosion damage isn't solely the result of snowy weather and bad luck.
Even before the recent introduction of products with corrosion-resistant coatings, suppliers were already using corrosion inhibitors and producing robust components with longevity in mind.
They just weren't always finding their way onto trucks. Fred Kelley, director of technology for General Cable, says he encountered this phenomenon first hand nearly a decade ago during his first trip to an American Trucking Associations' Technology & Maintenance Council (TMC) meeting.
"I remember [the attendees] didn't really understand specifications, and how different wiring could really be," he says. "My assumption was that people understood, but it wasn't like that at all."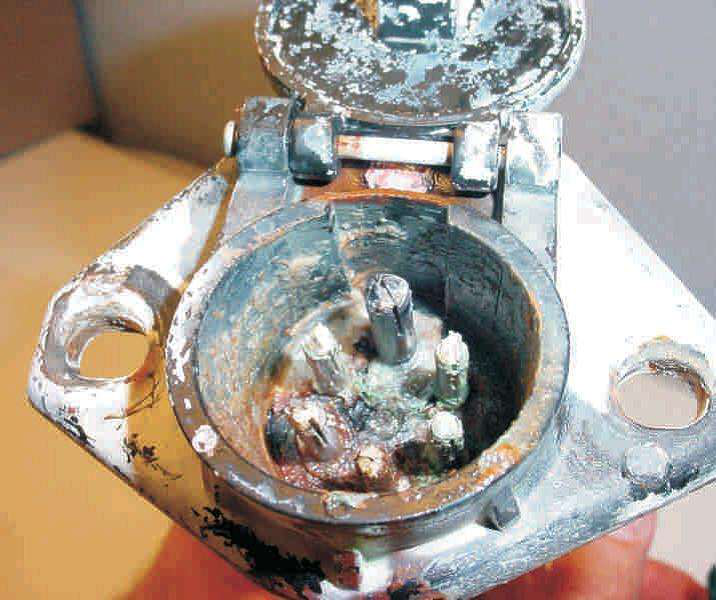 Kelley says he met people in the OEM and fleet communities that were spec'ing wire based on only three rudimentary factors — color, size and length — and were neglecting to factor load, current, operating temperature and other aspects when making purchasing decisions.
"Corrosion protection really starts in the design phase of any product," says Brad Van Riper, senior vice president and chief technology officer at Truck-Lite. "If you can design, spec and install a component properly, that's 70 to 80 percent of what you can do to have a corrosion resistant vehicle."
Kelley says he's spent the last decade stressing that same point throughout the industry, but says he still sees cases where good advice is neglected, typically for pricing concerns.
"I see a lot of good effort made by the OEMs but it's a constant battleground. Purchasing is trying to take out costs and engineers are trying to add quality," he says. "That's when customers have to speak up and fight for and demand the right products."
Improper vehicle inspections and service also can be a harbinger of corrosion. Proper spec'ing minimizes the likelihood of corrosion but it doesn't eliminate it, Van Riper says. Components can still be damaged in use or break down over time. When that happens, repair procedures become vital to the long-term health and performance of a vehicle.
Referring to wiring and lighting systems, Van Riper says most harness products can be repaired and still perform as long as the wire is properly sealed. There is no quicker conductor of corrosion in an electrical system than exposed wire, he says.
"Piercing holes in wiring to diagnose issues is a big mistake that causes more problems," says Dave Lajeunesse, director of engineering at Phillips Industries. "Non-sealed connectors create [an] environment for corrosion to build up."
In cases of uncertainty, Lajeunesse says opting for replacement components is a safe move.
"If the corrosion is minor, it can sometimes be cleaned and may provide additional service life. However, damage has been started on the metal surfaces and cannot be repaired back to its original condition," he says. "It will need to be replaced sooner or later; [and] sooner is recommended, as corrosion can creep its way into the system through that connection."
This is a key point, says Purkey. When corrosion is uncovered it must be traced throughout a component or system to identify the extent of the damage.
"Sometimes corrosion will be visible at a [wiring] connection, but other times you have to cut the wire back to see it. What's important is that you fi nd how far it goes and if you're making a repair, that you make it using the clean wire."
This is where aftermarket expertise can be invaluable.
Corrosion is happening all the time. No customer is immune to it; no customer can eliminate it. The best bet for a vehicle owner who wants to minimize corrosion-related downtime is building a partnership with a distributor and/or service provider who has the knowledge and expertise to snuff out corrosion damage the instant it occurs.
Thompson reiterates that that starts in the diagnostic process.
Visual inspections should cover all components and give technicians time to look for corrosion warning signs and early onset damage, he says. When corrosion is found, technicians must trace the damage back as far as it goes, and make decisions on whether to repair or replace the component based on their findings, adds Purkey.
In each case, no service should be performed until the proper repair or replacement components are acquired. This means high-quality aftermarket components. Low-cost aftermarket replacements save customers money up front but can be very costly over the life of a vehicle.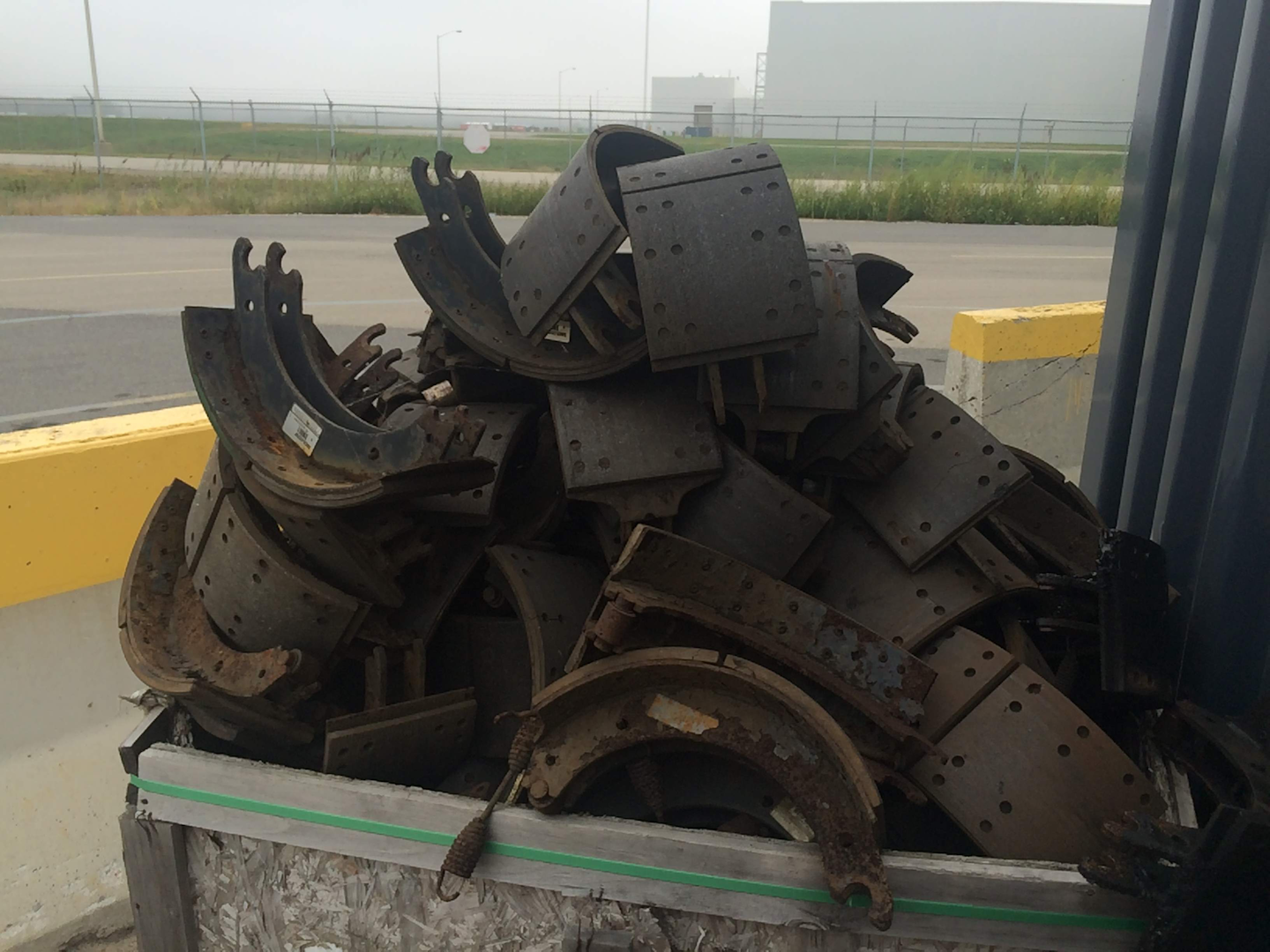 "Some people don't want to hear it, but the people that have experienced the problems [with corrosion] will listen," says Randy Petresh, vice president of technical services at Haldex. "If you can show it to them and prove it works, they'll take it."
Replacement opportunities also allow the aftermarket to offer upgrades in the form of previously mentioned components with corrosion-resistant coatings, says Roger Jansen, product manager, Trailer Systems at SAF-Holland.
These products, which are "impervious to water and anti-icing chemicals," dramatically reduce the likelihood of future component destruction, Jansen says.
Supplier guidelines also must be followed throughout the service process, Van Riper says.
"There's a pretty big gap in understanding how to do a good repair and actually doing one," he says. "Techs are under enormous pressure to get these vehicles back on the road and can feel rushed … It's always good to take a little more time and make sure everything is done right."
And in situations where fast repairs — such as truck stops and roadside service — can't be helped, Gilbert says it's a good idea to review those repairs at the first available opportunity.
"Once you get the vehicle home you have to take the time to do a proper inspection," he says.
Any component repaired or replaced due to corrosion also should be properly tested to ensure performance levels, Purkey says. This is especially important with electrical systems, as lazy testing can provide incorrect voltage readings that will ultimately lead to future, more expensive repairs.
"You have to apply a load before you test," he says. "If you don't have a load you can't see voltage drop. That doesn't mean it isn't there. It just won't show."
Then comes upkeep. Inspections should continue at regular intervals and any service should be done following the steps outlined above. Petresh says Haldex advises inspections every month during the winter, while Kelley says inspections can be done on time or mileage intervals.
Bob Douglas, vice president of field maintenance at Penske Truck Leasing, says his company has benchmarks for both units, and brings trucks in based on whichever standard is reached first.
Once in a bay, Penske has a rigid PM protocol to get its nationwide fleet through the winter. While certain aspects of each PM vary on an asset's area of usage — New Mexico and New Hampshire inspections aren't identical, Douglas says — Penske does have 123 inspection points that are standard across its network. Douglas says the intricacy of the inspection ensures that Penske has total confidence in returning a truck back to a customer.
"There's not a single solution or silver bullet" regarding corrosion, Douglas says. "It's always happening, you just have to make sure you are paying attention."