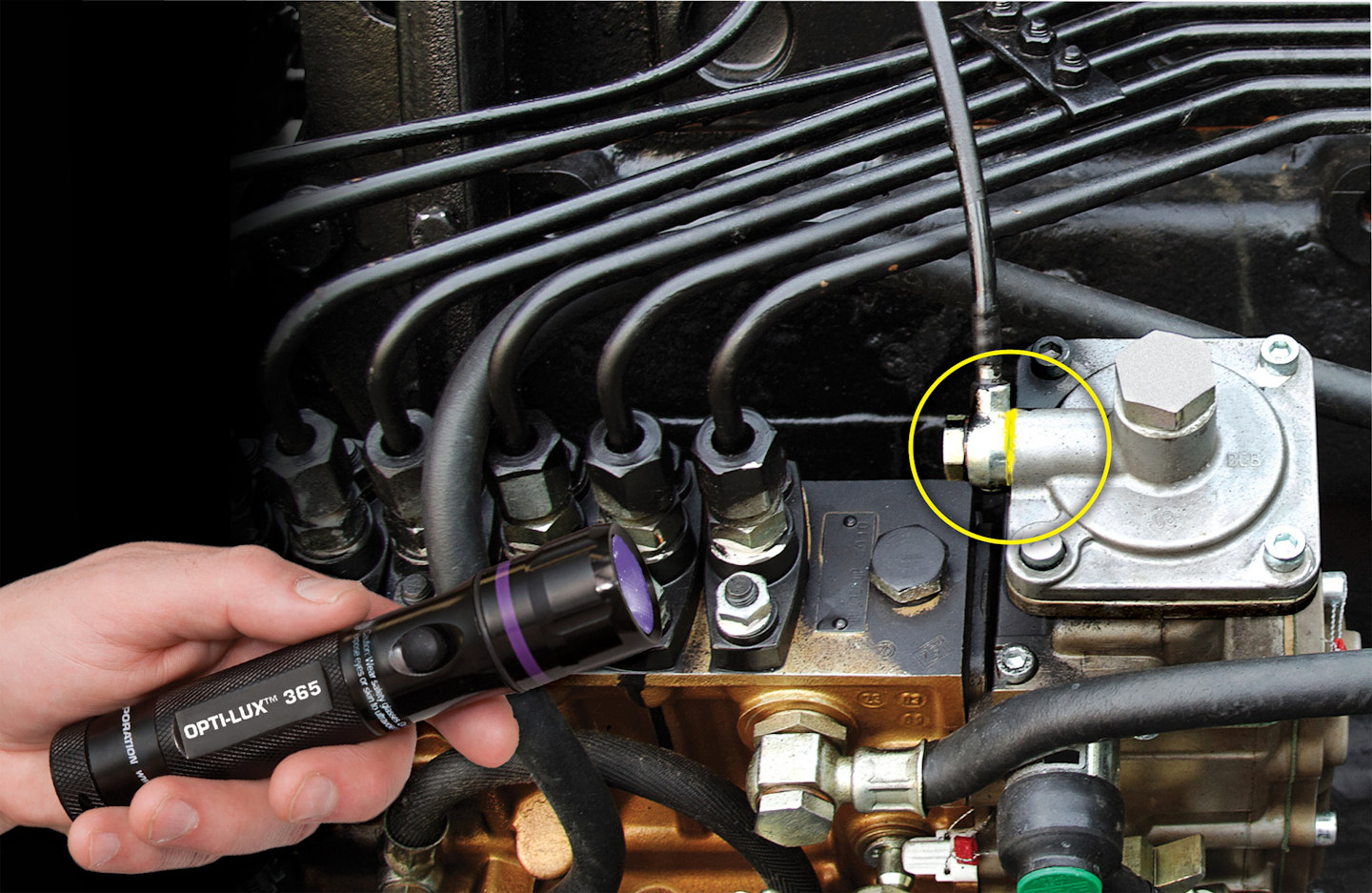 Tracerline has introduced an LED leak detection flashlight that provides pure UV light for detecting fluorescent dye.
The OPTI-LUX 365 produces a brilliant glow that makes all leaks easier to find, while slashing diagnostic time, the company says. The flashlight is more than twice as powerful as most corded, high-intensity UV lamps, brightly fluorescing all dyes – both green and yellow.
The flashlight has an inspection range of up to 25 feet, and is powered by one rechargeable lithium-ion battery providing 4 hours of continuous inspection between charges.
The flashlight comes complete with a lanyard, belt holster, two rechargeable batteries, smart charging cradle with AC power cord and UV-absorbing spectacles, all conveniently packaged in a padded carrying case.