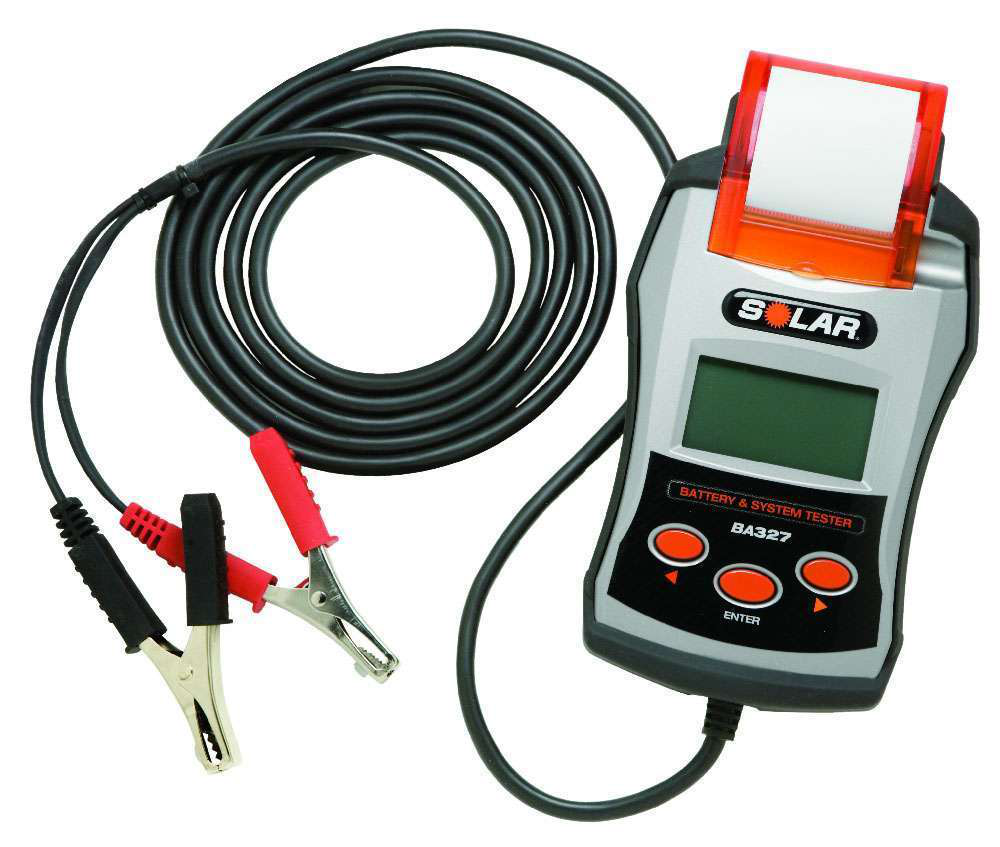 Clore Automotive introduces the BA327, a digital battery and system tester with integrated printer from SOLAR.
According to Clore, this model offers a complete testing solution for 6- and 12-volt batteries and 12- and 24-volt charging systems. With an expanded range, the tester is now optimized to test four distinct battery types: SLI (flooded), AGM Flat Plate, AGM Spiral Wound and Gel Cell batteries.
It features a simple operation system with quick, accurate assessment of battery condition and starting and charging system performance, the company says. Testing is quick, allowing the operator to perform either a battery test, system test or both from the home screen. It also walks users through the test sequence, Clore says, prompting for key pieces of information and guiding the operator from one step to the next. It also incorporates a number of features that improve convenience during testing, including reverse polarity protection, extra-long cable leads reaching 10 ft. and a case for safe storage.