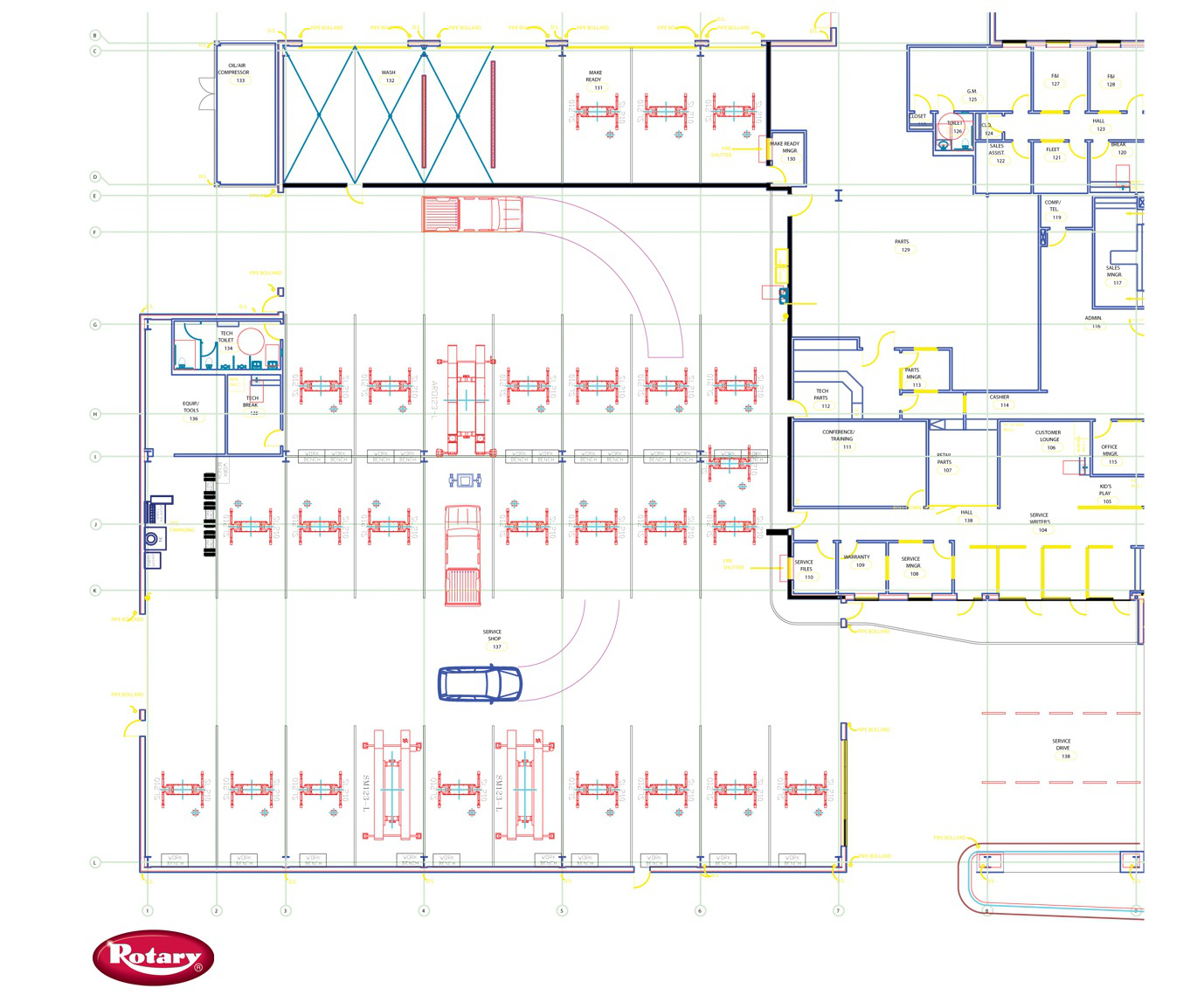 Rotary Lift announces its free assistPRO professional facility planning assistance service is being expanded to give customers additional options for creating custom shop layouts. The expansion comes as demand for the free service hits an all-time high, with more shops now utilizing assistPRO than ever before, the company says.
Available to any Rotary Lift customer, assistPRO helps maximize shop efficiency and technician productivity by determining the optimal number, placement and arrangement of vehicle lifts for a new or remodeled facility. Rotary Lift's in-house assistPRO team works with individual customers and architects to create custom facility layouts, the company says.
At the beginning of this year, the assistPRO team took on 35 percent more jobs than it did over the same period in 2013. The number of shops taking advantage of the program has more than doubled over the past five years as the economy has improved.
"Dealers and independent shops have recovered from the recession and are starting to invest in their facilities again," says Larry Kendall, assistPRO technical information specialist – facility planner for Rotary Lift. "No matter if they are expanding, moving into new buildings or just upgrading old equipment, it pays to utilize assistPRO. When you include lifts in your shop layout upfront, there is less of a chance you will need to go through a costly redesign and delay the project."
After determining a facility's intended use, Rotary Lift says the assistPRO team draws a floor layout with lifts placed for maximum productivity. Turning radii and traffic flow are matched to the types of vehicles serviced so technicians will be able to quickly pull into and out of the bays. Rotary Lift provides assistPRO layout drawings in CAD or PDF electronic formats or as color prints, based on customer preference. Turnaround is fast (usually seven to 10 days), so users can get to work on their new spaces as soon as possible, the company says.