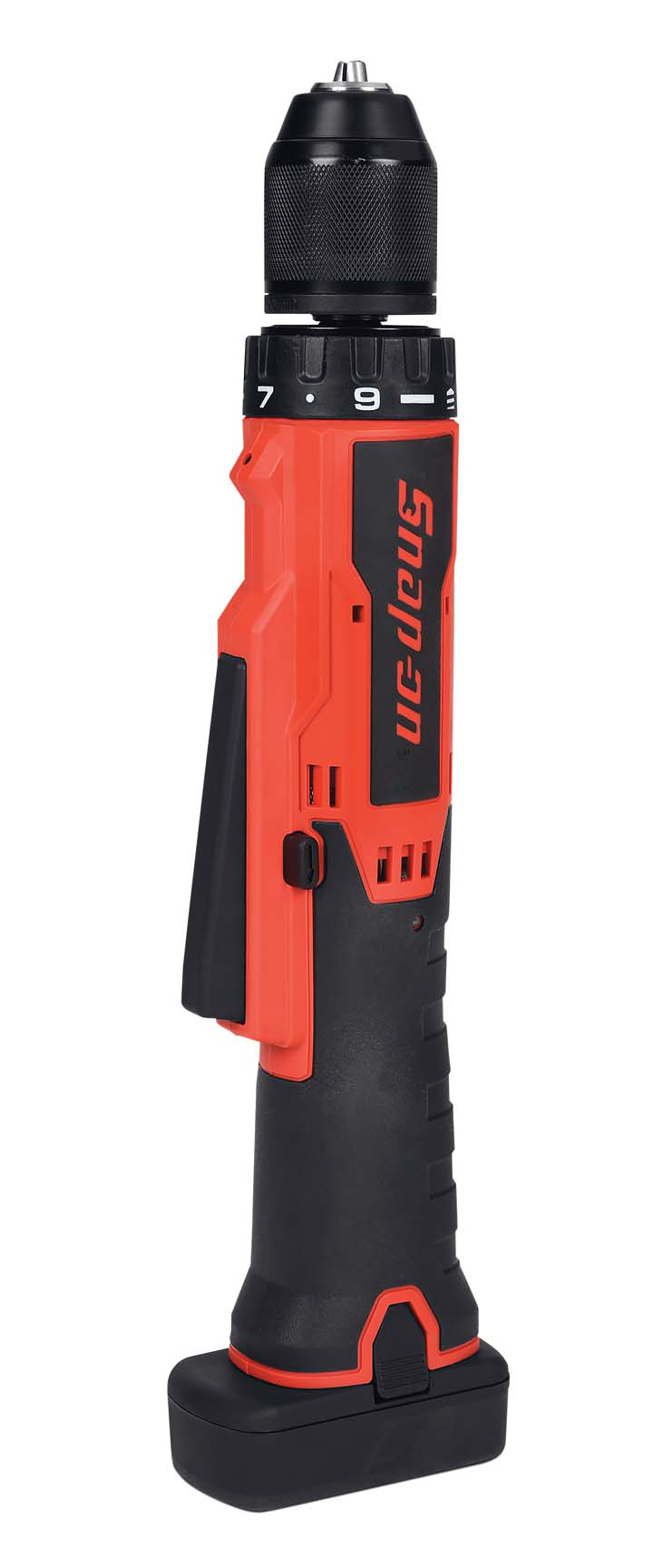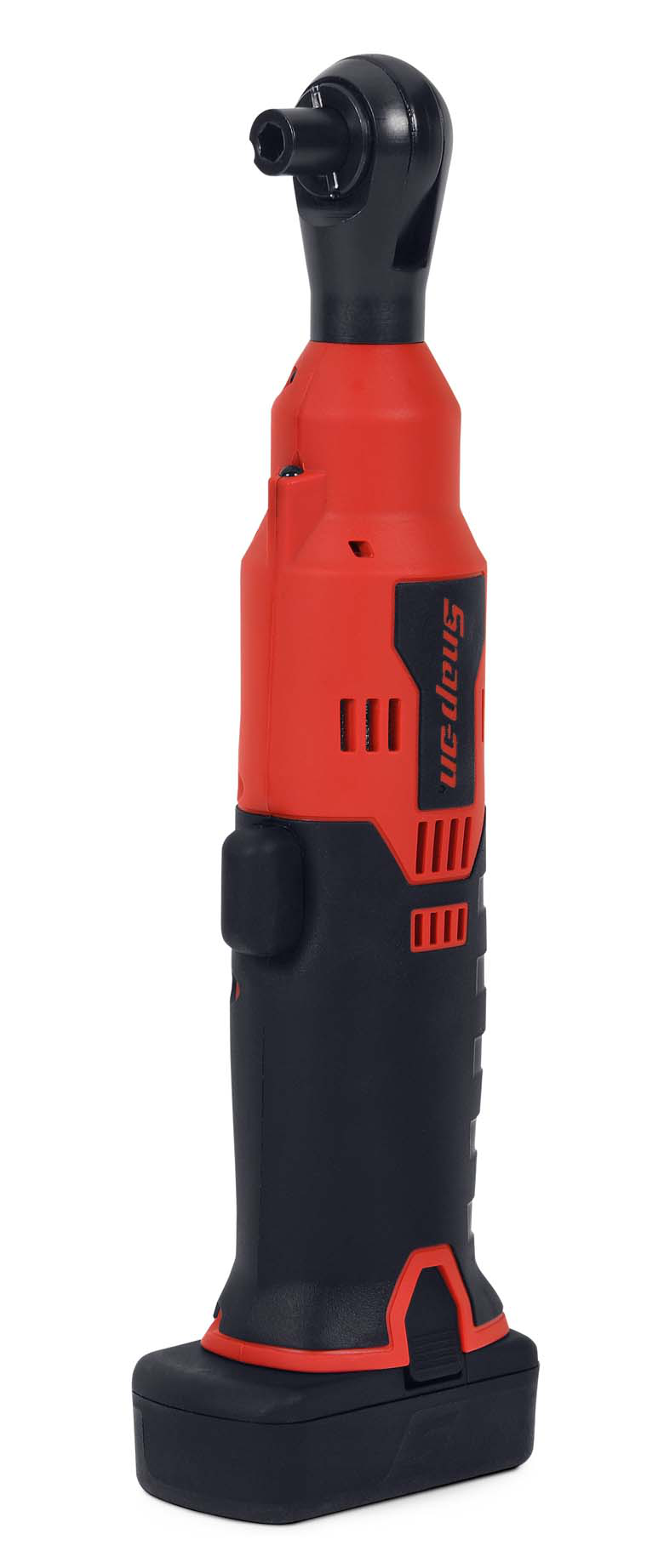 Snap-on is adding to its family of cordless tools, which includes ratchets, drills, wrenches, saws and screwdrivers. All include variable speed triggers for better control and many feature MicroLithium batteries that are lightweight, long-lasting and interchangeable between all matching-voltage Snap-on MicroLithium tools, according to an announcement. The latest releases are an inline drill and hex drive ratchet.
CDRS761 14.4 V Cordless In-Line Drill: 14.4 V, torque output (65 in.-lb.) and RPM (0-1,350 free speed range), the CDRS761 offers control with its nine-position clutch, enabling techs to dial in the proper torque. The tool is ideal for drilling out poprivets, holes for exhaust hangers and drilling into sheet metal. The drill also features a single sleeve keyless metal chuck and over-size paddle-style trigger.
CTRQ714 14.4 V Hex Drive MicroLithium Cordless Ratchet: With a tapered head design for greater accessibility, the CTRQ714 offers unrestrained productivity with 35 ft.-lb. of torque output and 350 free speed RPM. Its hex drive receives multiple size bits, while its small, portable size helps with interior, under-dash, body panel and underhood work.