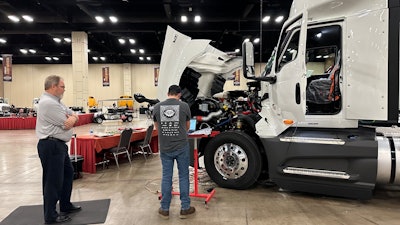 More than 200 service and parts finalists from across Rush Enterprises are in San Antonio competing for the title of best all around in the Rush Tech Skills Rodeo.
The company is giving away more than $300,000 in cash prizes, belt buckles and trophy spurs.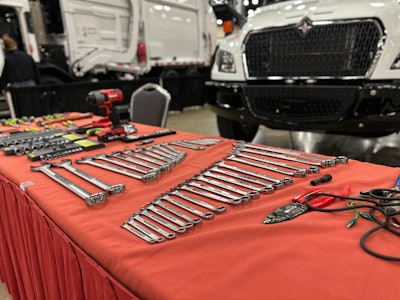 "We're changing lives," says Jody Pollard, senior vice president of truck sales and aftermarket sales. "We're developing our people."
This year, the rodeo is back in person after two years virtually. It's the company's biggest engagement event of the year and includes a trade show with more than 100 exhibitors.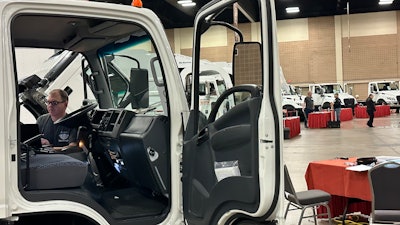 Rush's rodeo started in 2006 with 80 competitors and $40,000 in prizes. Now, more than 1,000 Rush employees are in San Antonio. In the 17 years of the rodeo, the company has given away $2.7 million in prizes.
Winners will be announced Tuesday night.