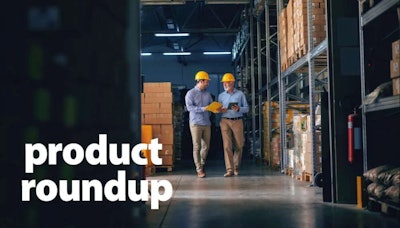 Here's a glimpse at the new products introduced to the trucking industry last week (Sept. 13-19, 2021).
Ballard Power Systems announced the launch of the FCmove-HD+ power module, designed for buses and medium- and heavy-duty trucks.
Bendix announced recent upgrades to its ACom PRO diagnostic software. The company also launched a new air dryer.
Road Ready released the groundbreaking integrated data platform, LogIQ, to its trailer telematics system.
Doleco USA introduced the new LayerLok XP, AF and SC double-decking systems.
Drōv Technologies introduced its comprehensive smart trailer solution AirBox One.
EnerSys expanded its ODYSSEY brand portfolio to include products formerly sold under the NorthStar battery brand.
Hendrickson will launch its WATCHMAN wheel-end sensor technology for trailers on a network developed by Sensata Technologies.
Hyundai Translead debuted its open-platform smart trailer solution, HT LinkSense.
Link Mfg. Ltd. unveiled what it says will become the industry's first family of intelligent auxiliary suspension systems.
Maxion debuted its 64 lb. steel truck wheel for five-hole 22.5 in., by 8.25 in., applications.
Mitchell 1 announces that the latest release of its Manager SE Truck Edition truck shop management software includes new fleet management and communication features.
Traxen introduced its next generation smart cruise control, iQ Cruise.
TSE Brakes introduced its TSE-Sense smart brake actuator.