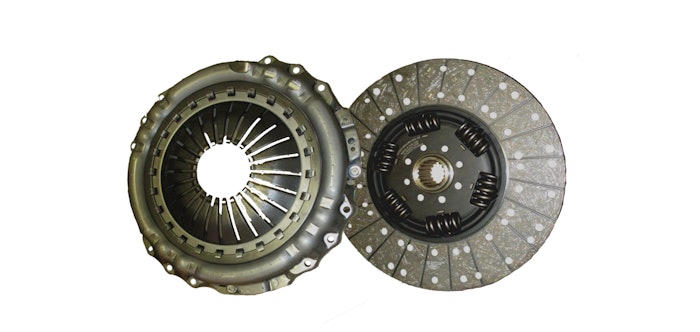 Illinois Auto Truck Co. Inc. (IATCO) a premier manufacturers of new clutch assemblies, components, flywheels, and supplemental parts for Class 6 to 8vehicles, has introduced a new 430mm clutch for the Detroit DT12 application.
IATCO's 430mm clutch is all new, no core, and made in the USA. IATCO now has two options for the 430mm clutch offering, Detroit DT12 and Volvo I-Shift / Mack mDrive. 
"We are very excited to expand our offering for AMT applications. We continue to invest in clutch technology and design to meet the needs of our customers and the heavy duty clutch market," says IATCO's Jordan Stein, vice president of sales and marketing.