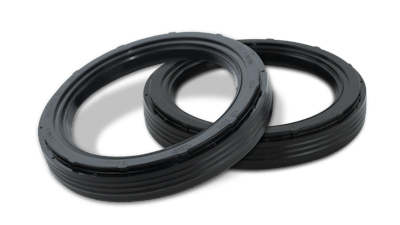 STEMCO has announced the launch of the new Discover XR wheel seal. This advanced wheel seal solution was previously only available as a part of the Trifecta pre-adjusted hub assembly, but is now available as a standalone product, STEMCO says.
According to the company, the Discover XR seal features exclusive GlideLock technology that eliminates installation issues by reducing installation force by 50 percent with no prelube required. This helps address key concerns surrounding seal failure, including cocked seals and excessive heat generation.
The seal also offers easy removal without tools while exhibiting strong locking with its patented "SMART" anti-rotation features. And STEMCO says it is protected by a four-zone labyrinth that provides excellent contamination exclusion, reducing wear and extending the life of the seal.
"At STEMCO, we pride ourselves as being the ultimate industry partner when it comes to wheel ends, and this Discover XR seal continues that vision," says Chip Stuhr, vice president and general manager, STEMCO. "It meets the demands and challenges of the commercial trucking industry, extending the life of vehicles and components, and ultimately making the roadways safer."
STEMCO adds prospective customers are encouraged to install the Discover XR seal with STEMCO's other premium wheel end components to take advantage of a special warranty through the Platinum Performance System. This system combines the Discover XR or Guardian HP seal, the Pro-Torq or Zip-Torq nut, and the Sentinel hub cap for a three-year warranty, the company says.