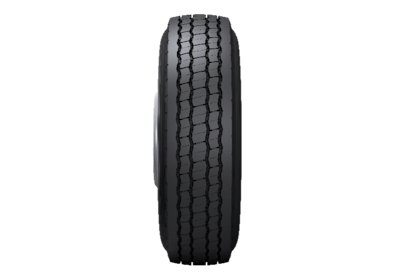 Bridgestone Americas has announced the launch of the new Bandag B713 FuelTech drive tire tread, engineered to increase retread value for fleets.
Released Monday, the new tread is SmartWay-verified and delivers fuel efficiency as well as improved wear life without compromising on traction or reliable performance.
"When partnering with Bandag on a retreading program, fleets not only get more miles out of less rubber, but they are contributing to a more sustainable society," says Jason Roanhouse, executive director, Bandag, U.S. and Canada, Bridgestone Americas. "The all-new Bandag B713 FuelTech drive tire tread can yield longer-lasting wear life, improved traction and reduce irregular wear, extending the life of a tire and maximizing fleet savings."
Bridgestone says key innovations to the Bandag B713 FuelTech design include:
A new proprietary compound that delivers 30 percent longer wear life and 7 percent better wear for more miles of low fuel cost performance.
3D siping featuring 130 percent more biting edges for improved traction.
A continuous shoulder design that distributes weight and torque more evenly to fight irregular wear, which can lead to premature tire removal.
Bridgestone adds fleets that use Bandag for retreading positively impact the environment by engaging in a circular economy. Last year in the U.S., 6,293,244 used tires were retreaded with the Bandag system which contributed to 94 million gallons of oil saved, 261 million lb., of waste diverted from landfills, a reduction of 186 million lb., of tire waste and saved enough energy to power 168 million homes.
The Bridgestone Bandag B713 FuelTech tread is available in four different sizes: 210, 220, 230 and 240.