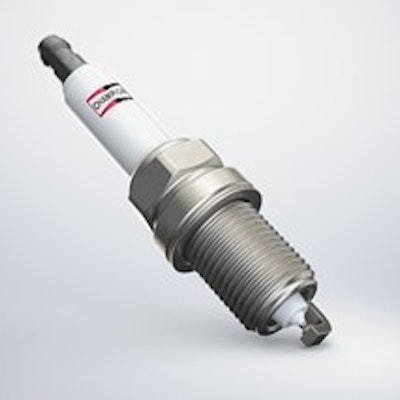 Tenneco Inc.'s Powertrain business group is launching a range of new Champion industrial spark plugs, known for their reliable performance and robust durability in industrial applications.
The newly designed ignition offerings represent an economical double Iridium solution which rounds out Tenneco's Champion aftermarket value plug portfolio, the company says.
"Our two latest Champion industrial spark plugs, in a M14 range with HEX16mm and a new stronger ceramic, yield additional electrical and mechanical strength. The new designs, designated C-4001, are intended for use in stationary biogas and natural-gas commercial truck, bus and construction machinery applications," says Volker Scherer, Tenneco director industrial ignition, sales and engineering.
These double Iridium M14 J-Gap high performance spark plugs, offered with nominal electrode gaps of 0.25 mm for stationary usage and 0.40 mm for on- and off-road applications, feature a series of design advances. A new ceramic formula for improved electrical and mechanical strength enables greater resistance against high-voltage failures. A unique Ni-plated shell hot-locking assembly increases mechanical robustness against dynamic combustion pressure. Further, the combination of laser-welded iridium pads and a tailored mass of precious metals provides lifetime improvements over similar spark plug technologies on the market, the company says.
"Our advanced ceramic formula enables higher voltage resistance, which in turn increases the lifetime of the spark plug. In addition, the double Iridium alloy ensures adequate lifetime and service intervals for our heavy-duty and stationary industrial customers," says Scherer.
Tenneco industrial ignition products are sold under the GOETZE, Auburn and Champion brands globally; they are industry-leading technologies servicing all heavy-duty and industrial engine segments, including on- and off-highway, marine, power generation, compression/pumping and heating.