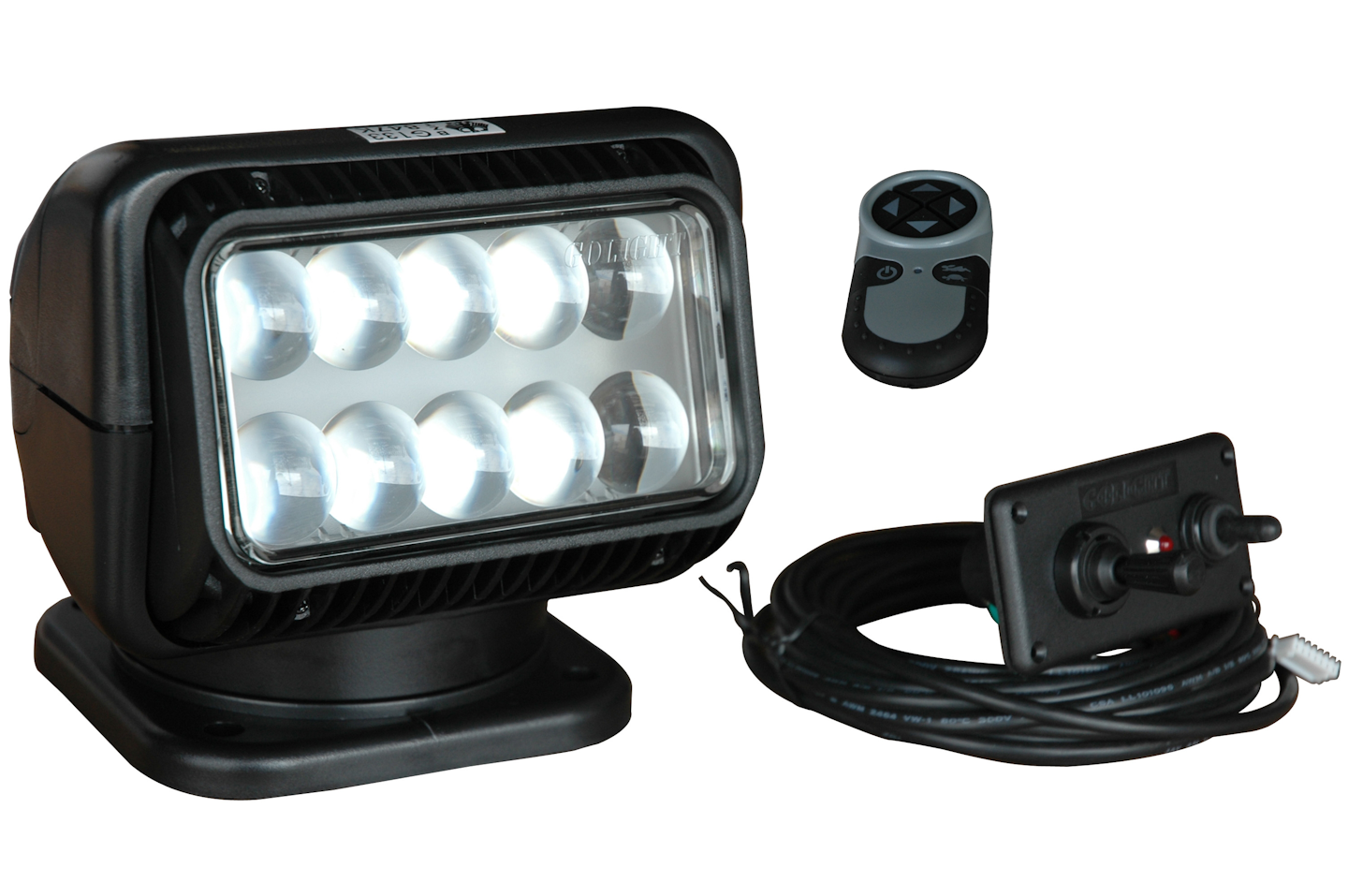 Larson Electronics' Magnalight.com has added the GL-9049-24V LED Golight to its inventory of Golight remote controlled spotlights.
According to Larson, this spotlight combines the long life and high efficiency of LED technology with the Golight design to produce a powerful and reliable lighting solution capable of operating within a wide variety of professional applications. The GL-9049-24V LED Golight remote control spotlight also combines the power and efficiency of LEDs with the versatility and convenience of remote control operation, the company says.
Producing 2,520 lumens and capable of throwing a light beam more than 900 ft. in length, the GL-9049-24V is said to be designed to provide reliability while allowing operators to remotely control on/off operation and vertical and horizontal movement from up to 100 ft. away. The spotlight is built for demanding conditions with a UV resistant and weather proof housing and heavy-duty internal components, Larson says, including an automotive grade motor and corrosion resistant wiring and contacts. Operators can turn the unit on or off and move the light through 370 degrees of rotation and 140 degrees of vertical tilt using an included weatherproof handheld controller, Larson says.
"Operators of military vehicles and heavy equipment will appreciate the native 24 volt configuration of this remote controlled LED light," says Rob Bresnahan, president of Larson Electronics' Magnalight.com.  "With high vibration resistance, hard wired and wireless controls and small form factor, the GL-9049-24V remote control LED light enables operators to position the light where they need it in order to complete a task."