Fontaine Modification is reopening its truck modification center in Springfield, Ohio in December to provide post-production modifications on Navistar on-highway and vocational trucks for dealers and fleets across North America.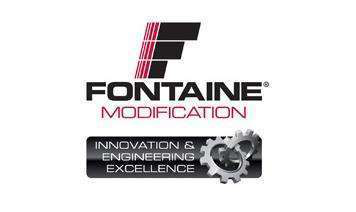 Fontaine returns to a facility it operated in Springfield for more than 20 years until 2011, when Navistar International Corporation announced it was shifting production from Ohio to Texas and Mexico, the company says.
Fontaine says its decision to reopen its Springfield facility was driven by Navistar's Oct. 30 announcement that it will close its Garland, Texas, truck manufacturing operation early in 2013, and shift all production to both Springfield, Ohio, and Escobedo, Mexico. The modification center is located near Navistar's Springfield truck manufacturing facility. Fontaine says its present ship-thru arrangements with Navistar will continue in Springfield.
"Reopening our Springfield modification center will provide us with increased access to new Navistar trucks, enabling us to continue to seamlessly provide high quality in-line and stall-built truck modifications to our customers," says Will Trantham, president of Fontaine Modification. "We will also consolidate all of our Navistar truck steering conversions, including stand-up right drive and sit-down dual drive, at the Springfield modification center, similar to what we had done in Garland, Texas. We have found that consolidating these more complex modifications into a single center results in increased quality and reduced vehicle dwell time."
The Springfield operation will report to Jamil Young, Fontaine Modification vice president/general manager for the Southern Region. The facility manager will be Nate Eichinger, who the company says had formerly served as Fontaine's Southern Region production manager and as facility manager of Fontaine's Laredo, Texas, modification center. The production manager will be Todd Sheets, a 20-plus year Fontaine veteran who had previously worked at the Springfield location.
In addition to the Springfield operation, Fontaine says it continues to support both Navistar and Freightliner post-production needs for dealers and fleets out of its Laredo, Texas, facility for trucks produced in Mexico.