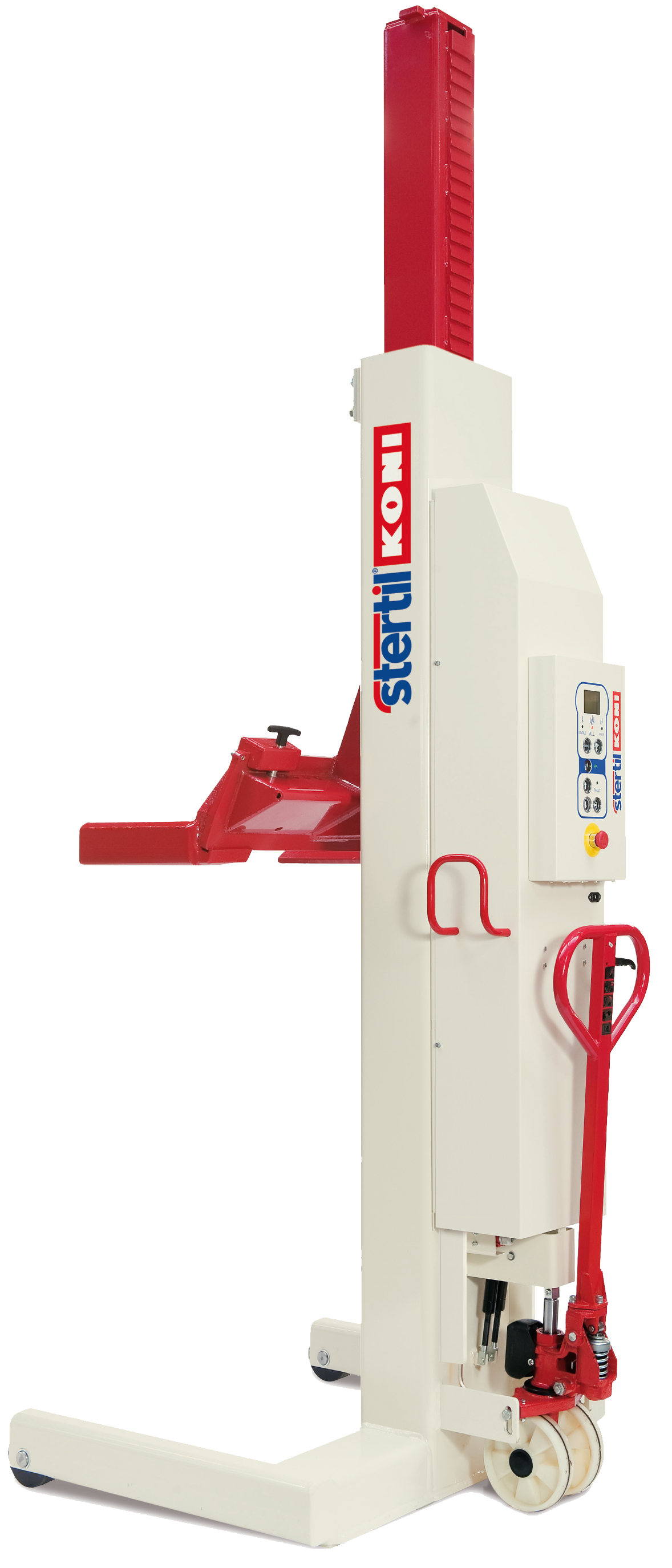 Stertil-Koni has introduced the ST 1085, featuring a lifting capacity of 18,500 lbs. per column and equipped with extra-long adjustable pick-up forks of 14 inches.
The width between the lifting forks is adjustable, allowing vehicles with variable wheel diameters to be lifted safely and easily.
The ST 1085 features a Multi Master System, equipped with a control box on each individual column, allowing lifting colums to be operated individually, in pairs or a complete set with the touch of a single button. All columns are also interchangeable, so they can be used at multiple locations.
"The new ST 1085 leverages our tremendous company expertise in reliable hydraulic technology, which ensures efficient and smooth lifting with low maintenance – every time," Stertil-Koni President, Dr. Jean DellAmore says, adding the unit takes 94 seconds to reach its maximum lifting height of 73 inches.
For added safety, the ST 1085 is  ANS/ALI-ALCTV certified.