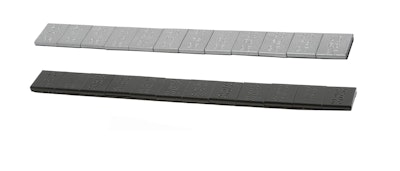 Plombco is launching its Value Line Series, a complete line-up of cost-effective low profile steel adhesive wheel weights.
In addition to the silver-gray ¼ oz. segments, Plombco says its also now offers black colored and ½ oz. segments in boxes of strips or in 15 lb. rolls format.
Plombco says customers can learn more about the Value Line Series at www.plombco.com.