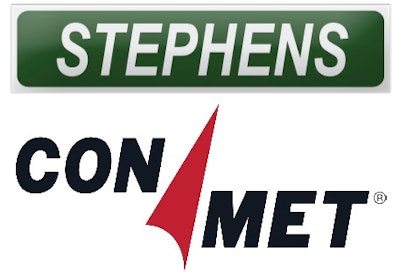 ConMet Digital and Stephens Pneumatics are partnering on a line of tank trailers.
"We are excited to offer our customers the added visibility and safety benefits that ConMet Digital data solutions provide," says Stephens Pneumatics President Stan Stephens. "The ConMet Digital services complement our high level of expertise, reliability and service that our clients have come to associate with the Stephens name."
[RELATED: ConMet continues to evolve beyond the wheel end]
ConMet Digital will provide fleet managers, drivers and dispatchers with real-time visibility of the vehicle, including component condition and asset location with a suite of solutions that monitor wheel ends, GPS location, tire pressure, line pressure and axle load. The digital dashboard gives personnel real-time insights, notification history and historical trends of multiple assets all on one screen. The driver app helps with pre-trip inspections and sends real-time alerts when action is needed while drivers are on the road. The system can also send email and text messages.
"Our goal at ConMet Digital is to help fleets make data-driven decisions that lead to improvements in utilization, uptime, safety and maintenance," says Paul Washicko, vice president and general manager of ConMet Digital. "We're proud to partner with Stephens and, together, be able to meet the unique needs of the tanker trailer segment where safety is a top priority."