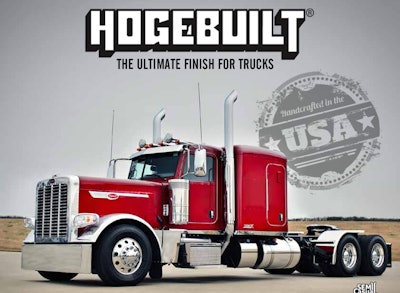 Hogebuilt has released its new 2023 product catalog in digital format. The catalog features the company's comprehensive line of stainless-steel fenders with a variety of styles including quarter, single, half tandem and full tandem.
The offering includes fenders in 304 perfect mirror finish stainless steel and 430 mirror shine stainless steel with our signature three inch side flange.
Hogebuilt adds the catalog also features more mid-grade fender options as well as its recently introduced down low mounting brackets for its low rider and ultimate low rider half-tandem fenders. It also includes improved charts for our custom bracket mounting options.
The new catalog is available for download at www.hogebuilt.com.