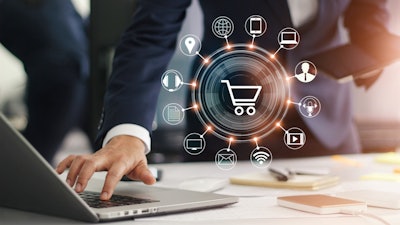 Dana and PhaseZero announced this week they have extended their relationship, enabling Dana to continue delivering a modern e-commerce experience for Dana's global distributor, retail, and end-user customers.
Dana partnered with PhaseZero to provide a cloud-based digital commerce solution to its customers that delivers one global modern customer experience platform by integrating multiple industry and market specific catalogs, multiple global and plant specific inventory systems and order management systems, shipping and tracking systems and leading digital economy applications to innovate and improve their customer journeys worldwide, the company says.
"As a digital transformation leader, PhaseZero brings technology that aligns with our mindset of continuous improvement and progress every day, allowing us to quickly and effectively deliver advanced digital features and unique value to our customers," says Bill Nunnery, Dana's senior director of sales and marketing.
[RELATED: Tactics to improve your customer's parts purchasing experience]
PhaseZero says its industry thought leadership and leading customer experience focused digital transformation expertise will help Dana achieve its digital commerce goals, which include:
Delivering a uniform customer experience for every market and brand
Making product information and availability readily accessible
Improving digital sales and ease of doing business for all direct customers
Dana plans to continue deploying PhaseZero CxCommerce, solutions to deliver a modern, mobile-responsive customer experience that makes it easy to find parts to purchase on www.danaaftermarket.com. The company says it also will use PhaseZero CxCommerce solutions to provide real-time API based ordering through headless commerce capabilities to enable all aspects of the customer journey from retrieving part information and availability in real time to placing orders without the need of legacy technologies like EDI and improving order processing for its distributors and OEM customers.
Dana recently awarded PhaseZero a Supplier Recognition Award for its efforts in helping Dana deliver the best customer-focused experience for its aftermarket business.
"Everyone at PhaseZero is committed to delivering successful outcomes for our customers. And transforming their revenue operations and customer experience journeys," says PhaseZero Founder and CEO Ram ChandraSekar. "We are honored to extend our partnership and are committed to helping Dana continue their leadership in all their industries and markets."