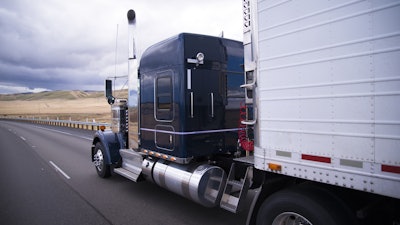 ATA's Technology & Maintenance Council (TMC) will hold a webinar on June 30 to provide the trucking industry an overview of its first report on trailer rental/lease fleet owners' use and adoption of intelligence products and services.
ATA says the presentation will highlight several key findings of the report and how available technologies will help the industry advance so fleets can achieve goals for safety, maintainability, and readiness. According to ATA, 12 of the top 15 companies in North America responded to the written survey and each participated in a follow up 60-minute video conference. These fleets, combined, represent nearly 10 percent of all trailers in operation. While dry-vans represent the largest percentage, reefers/heaters, flatbeds, container chassis and other types are included.
[RELATED: Fleets say uptime, safety, ROI top priorities when spec'ing new equipment]
ATA says its survey focused on several key areas of smart trailer technology adoption:
Current technologies offered to customers
Brands of smart products selected and offered
Experience with those products and their performance reliability
Rental customer demand and feedback
Field operations issues and challenges
Decision drivers on future smart trailer offering
The webinar is set for 2 p.m. ET on June 30 and is open to all in the trucking industry. Presenters will include TMC Executive Director Robert Braswell, CEO of Business Accelerants Paul Menig, and Charlie Willmott, CEO, WillGo Transportation Consulting.
For more information, and to register for the webinar, please CLICK HERE.