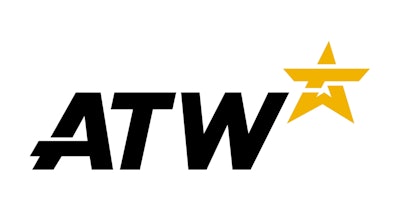 American Trailer World and Synchrony expanded their partnership on Wednesday to include Carry-On and RC trailers.
Synchrony will now provided financing for six of ATW's eight brands. It will offer access to market-leading interest rates, loan terms of up to 84 months and a simplified online application process.
"Our partnership with Synchrony is a big part of our customer commitment to making it easy and affordable for buyers to purchase the trailer that best meets their needs," says Tom Bradley, vice president of sales and marketing at American Trailer World. "It is due to the overwhelming demand for financing we've seen during the past year that we have decided to expand our partnership and extend these same great financing offers to two of our additional top trailer brands."
Carry-On trailers are designed for commercial use, recreation or do-it-yourself projects, ATW says. It offers Carry-On's utility, aluminum, equipment and car hauler, enclosed cargo and dump trailers. RC Trailers' line includes work trailers, sports trailers, car haulers, race trailers and concession trailers.
"ATW understands the importance of customer loyalty and the role financing plays in providing an optimal buying experience," says Darrell Owens, senior vice president and head of the Lifestyle platform at Synchrony. "We are excited to take the same financing program that we developed in partnership with ATW and extend it to additional trailers, thus meeting the needs of a larger set of customers."