The following is Part 11 of a 12-part special report from Trucks, Parts, Service on the state of the used truck market.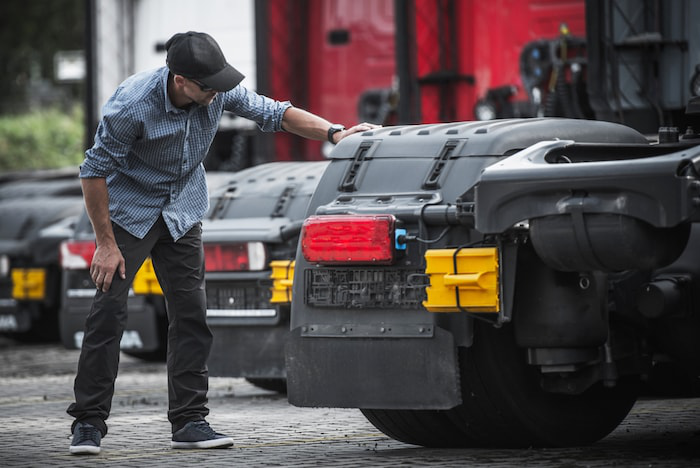 For sales associates in the field, capitalizing on customer interest requires the skills to navigate an in-person meeting or cold call.
In normal circumstances, most sales calls are in-person meetings between a sales associate and customer with whom one has a relationship.
In these cases, salespeople should do their homework in advance to know a customer's needs and the extent of his buying qualifications, says Jim Ehrensperger, sales manager, Arrow Truck Sales. Be prepared with photos, financing options and other information about specific trucks.
"You have to do your research and know what types of equipment they need," Ehrensperger says. His research often includes looking at Google Earth images to see what equipment a customer has.
Learn how to move your used trucks faster
With unsold used inventory depreciating at a rate of more than 2% monthly, efficient inventory turnover is a must for dealers. Download this eBook, "Sold! Best Practices for Moving Used Trucks," to access proven strategies for selling used trucks faster.
"There's been many times that I have taken a truck with me to visit a potential customer and came back with a check in hand," he says. "Having the truck adds a lot of clout in the selling process."
Sales staff also should be working to strengthen the relationship during a meeting. That will help sell the customer on not just the truck but also you and your dealership's complete offering — and could result in a long-time business partner, says George Papp, sales consultant and trainer for the Used Truck Association's "Selling for Success" seminars.
In-person cold calls, by contrast, should be viewed as fact-finding missions not selling opportunities. They provide a chance to introduce yourself to a prospective customer and get information about the business and its truck needs. A cold call can become a selling opportunity, but only when a customer takes it in that direction, Papp says.
He recommends being prompt, polite and direct during a cold call. Introduce yourself and ask if you can speak to the person in charge of truck purchasing. If that individual isn't there, ask for contact information and leave your business card. The goal should be to lay the groundwork for another conversation and eventually a pre-arranged call.
"Cold calling makes things happen," Papp says.
Used truck sellers also must know how to receive cold calls and engage prospective customers who call out of the blue.
Training salespeople to properly navigate phone inquiries begins before the phone rings. Salespeople should walk a used lot every morning, taking notes on the condition and specs of each truck, so they have a comprehensive description of every truck available.
Customers shopping online have more information available to them today than ever before. That means salespeople should expect more detailed questions during calls.
Papp says most customer calls start with questions about a specific truck or truck financing. Salespeople should have a call outline or script prepared.
"Trigger" questions — "Are you a first-time buyer?" "How many trucks do you currently own?" — are imperative in controlling the call because they get a customer talking about his operation, vehicle needs and price restrictions, Papp says.
Responses should direct a salesperson to a specific call path, built with transitions to address the customer's most pressing need or concern. Once a customer enters a specific call path, the only way for a salesperson to know what comes next is to listen, Papp says.
Phone conversations should be prompt and direct, Papp says. The goal is to take the customer out of the marketplace and into your trust. Listening carefully, being prepared and asking the right questions will help you do so.
Bill Grabarek contributed to this article.