The following is Part 6 of a 12-part special report from Trucks, Parts, Service on the state of the used truck market.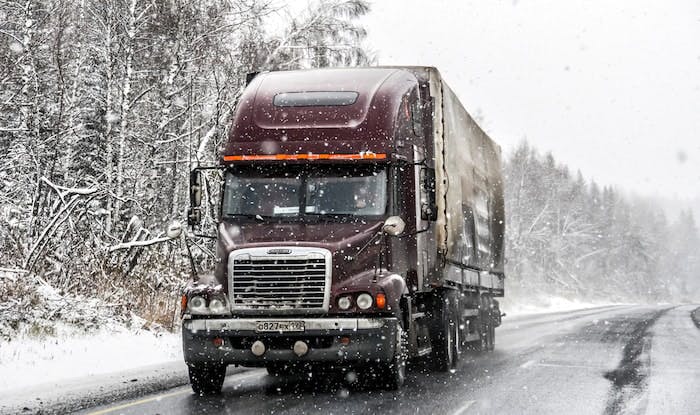 Geography has always played a part in used truck sales. Though dealers will tell you their first choice when moving trucks is to a customer across the street, sellers have always scoured the map for potential buyers.
While most used truck dealers are familiar with moving trucks across state lines, few have ever ventured beyond the U.S. border.
Selling trucks internationally isn't as straightforward as selling a truck across the street, but dealers who are willing to expand their prospective customer base to the global trucking community can uncover scores of nations where trucks are needed and customers are buying.
Understanding the global customer
Learn how to move your used trucks faster
With unsold used inventory depreciating at a rate of more than 2% monthly, efficient inventory turnover is a must for dealers. Download this eBook, "Sold! Best Practices for Moving Used Trucks," to access proven strategies for selling used trucks faster.
Dealers with experience in the export market say most international customers fall into one of two categories: those who buy on price and those who buy on support.
Price-conscious export customers are similar to their American and Canadian counterparts in that they have a strict budget with a top-line price they will not exceed, and they are willing to consider multiple brands, engines, model years and trucks in a variety of conditions.
Brock Frederick, director of pricing and marketing for Navistar's used truck operation, says his team prioritizes promoting total purchase price when engaging with used truck customers across the globe. Though not every customer is focused on bottom-line price, dealers who present their inventory in that manner can quickly identify customers who may be price centric and adjust their messaging appropriately.
Navistar's export operation can serve each group, Frederick says, as the company only sells used trucks in nations where it has dealer representation to provide comprehensive aftersales support.
"Unless you have parts and service [there] it's hard to provide that good customer experience we want our customers to have," he says.
Marketing to a global customer base
For used truck dealers who don't have partners internationally, promoting inventory overseas requires leveraging of domestic marketing tactics on a global scale.
Rich Zimmer, owner and president, Custom Trux & Equipment Sales, says most of the customers he's done business with outside of North America found his equipment online.
Zimmer does most of his exporting from Canada into the United States. He says the same marketing tactics he uses to move trucks from Ontario into Michigan have enabled him to sell into Mexico, Costa Rica, Panama and all over the world.
"A lot of times [the customer] found us. They were shopping online and came across one of our trucks," he says.
Ryder also uses online marketplaces to highlight its used trucks but couples those efforts with a boots-on-the-ground strategy similar to what it does in North America, says Linda Williams, group director, international sales.
"We do in-country sales blitzes to the markets we serve. We tell them we're salespeople for Ryder and tell them who Ryder is," she says. "We make that connection."
Managing a global sale
Moving a truck across any border requires paperwork. That's doubly true when selling around the world.
Zimmer says moving trucks into the U.S. was for a long time a fairly simple affair but in recent years the American government has added a provision to its importing rules that requires any vehicle coming into the states to be received by a registered importer and sit in a compound for 30 days before being shipped to a buyer. Zimmer says he still moves trucks into the U.S. but is straightforward with customers about the extended timeline.
Moving trucks to Africa, Asia and Latin America means dealing with dozens of similarly tricky border requirements. Williams says Ryder manages the shipping and paperwork for each nation where it sells trucks — North American equipment cannot be sold everywhere — to provide peace of mind  for its international customers.
Navistar's process is similar, with the company delivering the truck to port and its dealer counterpart coordinating the shipment. No matter how a dealer chooses to proceed, experts say it's imperative when exporting to find a reputable partner.
"You don't want the truck to get there and be stuck in port," Frederick says.