The following is Part 7 of a 12-part special report from Trucks, Parts, Service on the state of the used truck market.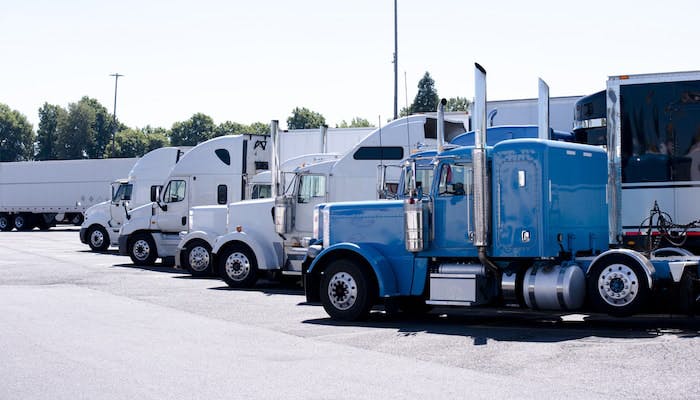 In the truck sales business, a sales lead is only as strong as the data behind it. And in today's used market, with freight in flux and volumes yo-yoing accordingly, finding quality leads has never been more important.
To turn used inventory efficiently and profitably, more and more dealers are turning to data providers to deliver expertise and market analysis to identify quality, actionable leads.
One reason data providers are becoming so valuable in the used marketplace is their ability to uncover and evaluate large sets of potential used truck buyers. These providers often can devise extremely comprehensive data-heavy lead lists in a short period of time.
When trucks are already on the lot and time is of the essence, that speed matters.
Learn how to move your used trucks faster
With unsold used inventory depreciating at a rate of more than 2% monthly, efficient inventory turnover is a must for dealers. Download this eBook, "Sold! Best Practices for Moving Used Trucks," to access proven strategies for selling used trucks faster.
"Capitalizing on opportunity is a big thing — finding who is in the market for used trucks and being able to connect with them quickly," says Adam Morrison, senior client success manager, trucking, Randall-Reilly, publisher of Trucks, Parts, Service.
Morrison says Randall-Reilly provides this service through its analytics and prospecting tool RigDig Business Intelligence. Using RigDig, Morrison says dealers can arm their sales teams with expansive amounts of data at the click of a button — a valuable resource when cold calling a lead or reconnecting with a long-time buyer.
Data resources also offer dealers the ability to drilldown into specific data sets, which can be useful when assembling a sales or marketing strategy.
As a RigDig subscriber, The Pete Store uses the tool "to find customers, look at ownership and provide leads for our sales reps," says Craig Kendall, specialty markets manager. "We can sort and cut up the data in a variety of ways with RigDig to see what we want to look at for specific needs."
Kendall says The Pete Store also acquires customer engagement data from its own website, its listing site partners and Peterbilt that it uses to determine the best tactics for reaching customers. This information is valuable for uncovering where it makes sense to use targeted marketing, such as marketing its refuse trucks on trashtrader.com, Kendall says.
"No one source gets you to every buyer," he says.
No one source gets dealers the same data, either.
For example, the information The Pete Store receives from its website and listing partners is different than what it acquires through RigDig. Interpreting data from multiple sources can be a challenge, though some industry solutions are beginning to provide such services.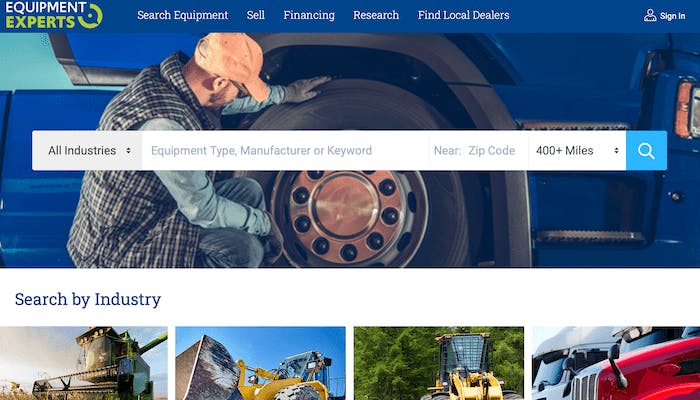 Equipment Experts, the recently launched listing service from Randall- Reilly, will leverage the company's industry expertise and insights from its other existing data products to "help inform seller decisions around their inventory and sales strategies," says Anna Kifer, product manager. "Additionally, we will arm buyers with even more information about the equipment, resulting in a more seamless buying experience."
Customer data also connect dealers with prospects who they may not otherwise be aware of, like carriers operating in dealer's area of operation but domiciled elsewhere or new trucking operations that have not yet done business with the dealer.
With RigDig, Morrison says customers "have the ability to search everything from the smallest mom-and-pop owner-operator up to the largest fleets on the highway. We can search for them based on their equipment characteristics, behavioral characteristics, age of their equipment overall and inspection violations."
On that last point, RigDig can determine if fleets are being written up for infractions such as brake, tire and lighting violations, for example, which highlights fleets' pain points. Morrison says this information can be a helpful opening salvo during a sales call.
"This allows dealers to step in and be the hero and resolve those problems for them," he says.
RigDig can rule out customers, too, by sorting prospects based on their propensity for purchasing used versus new equipment.
Morrison says many RigDig dealer clients value this tool, stating, "If they've purchased used equipment in the past, they're more inclined to purchase used equipment in the future."
And these resources have become even more valuable in the era of COVID-19, where sales teams are not able to perform standard prospecting strategies of pounding the pavement and shaking hands, Morrison says.
"We've found dealers taking a very hard pivot toward being strategic in using data to identify targets so their sales reps can be more selective in going after qualified leads," he says. "They're going into RigDig and not only finding clients and prospects they knew existed in their territory, but they're finding all new opportunities because they're leveraging a more data-oriented approach as opposed to the old-fashioned prospecting tactics."
What's more, dealers that are finding themselves less busy because of coronavirus are using the downtime to shore up staff training on RigDig data products so they're ready when business begins to pick up.
"The dealers that are using RigDig right now even in the COVID situation are still managing to keep business moving and still reaching out to good, qualified prospects, keeping the wheels turning,"  Morrison says.