The following is Part 12 of a 12-part special report from Trucks, Parts, Service on the state of the used truck market.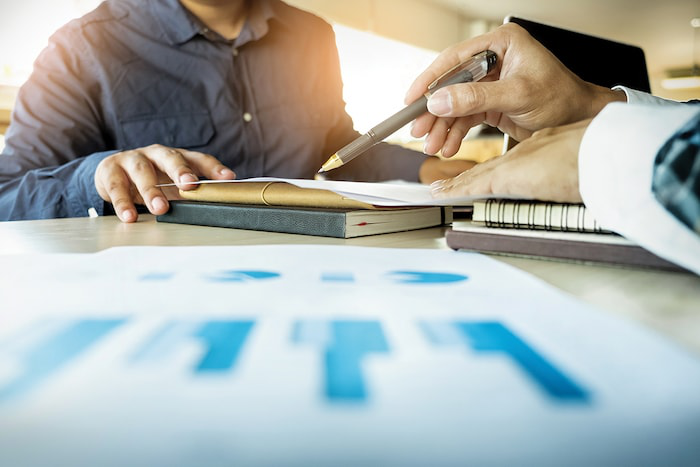 The COVID-19 pandemic hit the economy hard and left many in the market for used trucks strapped for cash and with possibly dinged up credit scores. Despite these challenges, dealers are willing and able to help customers obtain financing to get the heavy equipment they need.
Vanessa Ciervo, chief operating officer, H.K. Truck Center, says many banks are offering "great deals and even delayed payments" for qualifying customers.
"H.K. Truck Center works with multiple finance companies and we always try and take the time to really understand customers' financial situation to get them what they need and what will work best for them. We also offer extended warranties that can be financed in," Ciervo says.
"The biggest challenges currently are customers' creditworthiness which, again, is why we work with multiple finance companies to try and get them approved quickly and easily. Cash flow also is a big issue customers are facing so financing your used truck purchase is becoming more important now than ever," she says.
Learn how to move your used trucks faster
With unsold used inventory depreciating at a rate of more than 2% monthly, efficient inventory turnover is a must for dealers. Download this eBook, "Sold! Best Practices for Moving Used Trucks," to access proven strategies for selling used trucks faster.
Korey Neal, president, K. Neal Truck and Bus Center, says finding the right used truck is a key business move and finding a smart way to finance it is just as important.
K. Neal Truck and Bus Center recognizes many customers, especially in this tumultuous economic climate, are faced with challenges related to down payment and poor credit scores. "Our customers are struggling to come up with the capital to start or expand their businesses," Neal says.
The K. Neal Truck and Bus Center sales and finance team is trained to educate customers on all options to find solutions specific to each customer's needs, including which medium- and heavy-duty commercial trucks best fit their business needs, state and federally mandated safety and compliance regulations and alternative financing and payment options, Neal says.
Through this economic downturn there are still plenty of opportunities, he says.
"Our priority is to remove any obstacles by making the sales and financing process as seamless as possible. In order to play our part and aid in the recovery of the [Washington,] D.C. metropolitan [area], the K. Neal Truck and Bus Center finance team is finding creative ways to encourage entrepreneurship and growth in the region," he says.
For example, it is a priority for the dealer to nurture relationships with the industry's top lenders for the most competitive rates and products.
"Our finance [team] helps build customer financing solutions to fit each unique situation, whether it be low down payments, start up, credit issues, interest rates or term options. We also provide in-house financing, as necessary, with the ultimate goal of 100 percent credit approval, Neal says.
Managing interest rate expectations is important for buyers, says Ciervo.
"There's definitely some sticker shock when it comes to what banks are offering" compared with lower rates found in new vehicle markets, she says. "I think some customers don't realize that when you're dealing with commercial trucks there is a new rate and a used rate, and with the used trucks the rates are higher."
Ciervo adds, "The good thing is the reduced cost of a used truck plus a shorter term loan will continue to save you money on your purchase. Plus you also typically qualify for lower insurance rates, saving you money in the long run."
In cases where a customer needs a truck now but still feels a better rate is available, Ciervo provides loans with no pre-payment penalties.
"If you think you can get a better rate from your local banker down the line, you can accept ours and then pay it off when you get another one," she says.