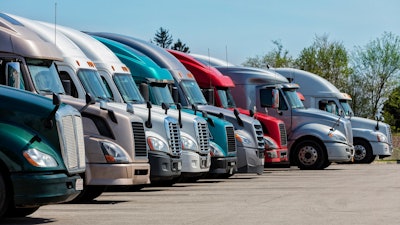 ACT Research announced Monday preliminary Class 8 used truck same dealer sales volumes fell by 40 percent month over month in April and were 33 percent below April 2021.
Price rose 10 percent month against March while miles and age were down 5 and 6 percent. Compared to 2021, price was up 77 percent with miles and age rising by 3 an 7 percent.
ACT Vice President Steve Tam points to used equipment availability as the cause of the lower sales volume.
"In the inventory-challenged world used truck buyers and sellers find themselves these days, it should come as no surprise that sales volumes fell in April" he says. "March's gains came on the heels of the strong December new truck sales market. Looking back at January new truck sales, is it any wonder that April preliminary used truck sales were off a corresponding percentage?"
Tam says the preliminary average retail selling price for Class 8 trucks set another record in April, still unaffected by rising miles and age. He says this signals the lingering imbalance between supply and demand but does anticipate slowing freight totals will eventually slow used truck pricing.
"Looking ahead, if April is not the peak for prices, then the zenith cannot be far off. Slowing freight and freight rates confirm the assertion," he says.