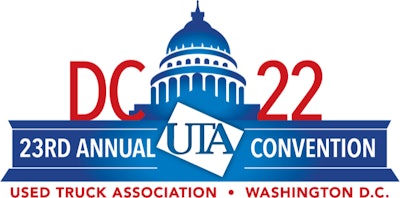 The Used Truck Association (UTA) has opened registration for its 23rd annual Convention, set for Nov. 9-12, at the Gaylord National in National Harbor, Md., just minutes from Washington, D.C.
UTA says the 2022 convention agenda is full of networking events, educational workshops and informational presentations from featured speakers including Ken Gronbach, economic strategist Chris Kuehl, and used truck market research and analyst Steve Tam. An event agenda will be released by UTA later this year ahead of the event.
For more information, and to register, please CLICK HERE.