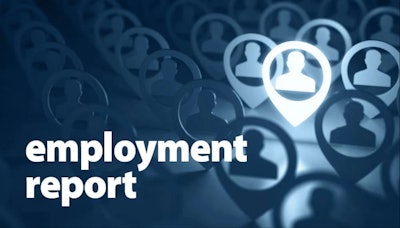 The following employment changes were announced to the trucking industry the week of Dec. 13, 2021:
American Trucking Associations (ATA) announced Richard Pianka has been promoted to the position of general counsel and executive vice president for legal affairs.
Complete Coach Works has appointed Brad Carson as chief operating officer.
Cox Enterprises named Alexander C. Taylor chairman and CEO of Cox Enterprises, effective Jan. 1. The change comes as current Chairman James C. Kennedy moves to the role of chairman emeritus. Kennedy will remain a member of the Cox Enterprises Board of Directors and will also continue his role chairing the James M. Cox Foundation. Cox also announced Jill Campbell will become co-president and chief people and operations officer, and Dallas Clement will become co-president and chief financial officer.
M&K Truck Centers has named Josh Wolf chief operating officer.
Four Star Freightliner associates Justin Lightsey (Valdosta, Ga.) and Chad Norris, (Valley, Ala.) were recently honored in the STAR Performer Sales Achievement Program recognizing the top-selling sales professionals at Western Star dealerships in the U.S. and Canada. Lynn Robinson, data analyst and business development manager, also has been named Four Star's Employee of the Year.
Rihm Family Companies has named JB Rihm its chief operating officer.