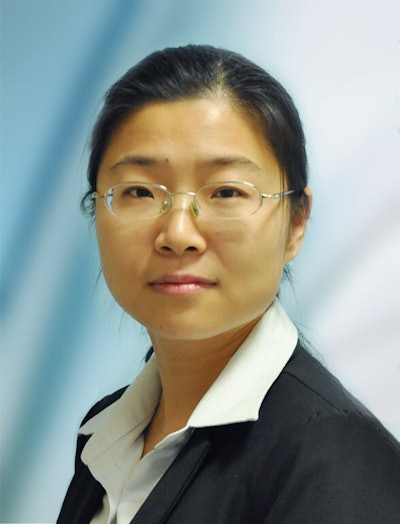 Carol Cai, engineering director at BorgWarner, was honored as a 2023 Women MAKE Award recipient for her outstanding contributions to manufacturing.
These awards recognize women in science, technology, engineering and production careers who exemplify leadership in their companies. She is the seventh consecutive BorgWarner employee to receive the award from The Manufacturing Institute.
[RELATED: BorgWarner announces $60 million in expansions]
"Carol is incredibly deserving of this award; she is the definition of a true leader and mentor to women across BorgWarner and the industry," says Tania Wingfield, executive vice president and chief human resources officer, BorgWarner. Wingfield herself won the award in 2022. "Often regarded as a technical expert, Carol's vast knowledge base and stewardship are qualities that make her a mentor to others. Her dedication to helping other engineers receive cross-functional experience and reach their goals is commendable and we are proud to have her as a member of our team."
Cai is BorgWarner's engineering director in China, where she oversees more than 90 engineers. She has created and established a turbo research and development team from the ground up and had a critical role in launching organically developed and produced advanced technology that aids with cabin and battery temperature regulation.
Cai makes a point to serve as a mentor to young, female engineers. She spends quality time with each mentee to help them identify ways in which they can achieve their goals. She also volunteers as a company sponsor to build the talent pool at BorgWarner, spending hours in her community with graduates who hope for a career in engineering. Cai supports the BorgWarner China Graduate and Internship Program and the Borg Warner Employee Overseas Exchange Program, where she is routinely a mentor and speaker. She is also a member of the BorgWarner Women's Forum, an honor for exceptional company leaders that provides access to exclusive training sessions and speakers.