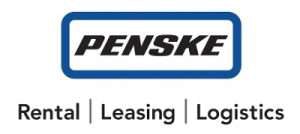 Penske Truck Leasing has opened a facility in Loveland, Colo. Officially open for business last month, the location offers full-service truck leasing, consumer and commercial truck rental, contract truck fleet maintenance and connected fleet solutions, a value-added resource to help customers address issues and options related to onboard technology systems, including ELDs, telematics and on-board cameras, according to an announcement.
"This is a new market for Penske and adding this facility positions us to service our existing customers in a state-of-the-art facility and expand our business in Northern Colorado," says Rick Pytlik, senior vice president for Penske's western region. "We are conveniently located near I-25 and offer easy access to I-80, which supports our customers with routes that take them coast to coast."
Located at 6310 Byrd Drive in Loveland, the building sits on four acres and is 9,450 sq.-ft., with two truck bays and one automatic wash bay. Penske currently has 13 employees headquartered in Loveland and has plans to hire for the rental office as well as the maintenance department as business grows in the area.