Earlier this month we announced the finalists for our sixth annual Successful Dealer Award. Nominated by the trucking industry and selected by the Successful Dealer editorial staff, this year's finalists feature one prior award winner, one past finalist and three first-time finalists. Over the next few months, we will be regularly profiling each business in the lead up to our 2018 Successful Dealer Award presentation in October.
Those features begin this week as we check in with 2018 Successful Dealer Award finalist Four Star Freightliner.
This is the second consecutive year Four Star Freightliner has earned a nomination for the Successful Dealer Award. The answers below were provided by Four Star Freightliner President Jerry Kocan.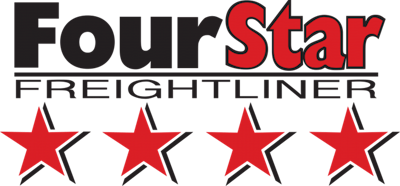 When was your business founded, and by whom?
Four Star Freightliner grew from two former dealerships located in central and southern Alabama. Jerry A. Kocan bought the assets and assumed the locations of the Freightliner dealerships in Montgomery and Dothan, Ala., from Daimler. These two locations were purchased in 1999 and brought together in January 2000.
How many locations do you have?
There are six Four Star Freightliner locations: Montgomery, Ala.; Dothan, Ala.; Tifton, Ga.; Valdosta, Ga.; Albany, Ga.; Midway, Fla.
How many employees do you have?
Four Star Freightliner employs a total of 187 people.
Please describe the full complement of services offered by your organization?
Four Star Freightliner offers the traditional truck dealer compliment of services of new truck sales (Class 4-8), used truck sales, parts, service as well as lease and rental offerings. From full service leasing to daily rentals of late model P&D trucks to Cascadia sleepers. We offer pick-up and delivery of our customers vehicles as well as on-site service and emergency service with our fleet of road service trucks (10) covering our three states and over 120 counties we support. We offer all of the Daimler Trucks compliment of offerings from Fuso, M2, Cascadia, SD and Western Star.
Four Star is also a full-service dealer of Detroit engine and components, Cummins engines and a full-service Allison rebuilder. We are a proud Elite Support certified dealer in all six of our locations. Additionally, we are one of Daimler's Oasis Network Members for the support of RV and Motorhomes which is their highest distinction. We can be a customer's one stop shop for all of their transportation needs as the tag line says, "We'll keep you rolling."
What is your company's value proposition?
Four Star's value proposition is how we better solve a customer's problems or improve a customer's operation or why a customer should do business with us overs. Four Star operates under a continuous improvement culture. We are always trying to find solutions to our customers' challenges and make their lives easier.
We have added locations closer to interstates when possible or to trucking centers for easier access to our locations. We now have ten fully operating road trucks to reach our customers to address their need to keep their drivers on the road with the HOS rules. We provide pick-up and delivery service when needed. We offer rental vehicles so customers can drop a truck off for service and not miss a beat.
Communication is stressed so the customers are always informed, and we are now bringing more technology into the business in an attempt to better support our customers. For example, we have a routing and GPS system that allow us to know exactly where our delivery vehicles are so we can communicate with our customers when they should expect their deliveries.
How do you differentiate your business from your competitors?
We are different because we are an employee- and customer-focused business. It is not just lip service. It is in our DNA and our mission statement. People ARE your business and our differentiation from our competitors is that I (the dealer) was an employee for the majority of my career so I listened and worked side by side with employees. I have a better feel for what they really want out of an employer. We can truly say we focus a significant amount of resources (more than $750,000 yearly) in training and development. Everyone in the dealership has a training and development plan and knows their desired path and how to get there.
I believe if you engage employees in their jobs and their careers they will bring ideas and improvements to the workplace because they know their jobs and responsibilities better than anyone else. My belief is if you hire great people that fit your organization and you support, communicate and invest in their training and development that investment will pay back many times over in your business or organization. Additionally, you will get happy employees and those employees will take care of your customers.
Why do you believe the trucking industry has nominated your business for this award?
I am not truly certain why Four Star Freightliner was nominated for this award, but my guess would be that our people do an outstanding job of trying to take care of customers, give back and try to be helpful. We are proud to be Daimler Truck and Elite Support dealer and we do our best to uphold our share of being a partner in our support network and take care of every customer like it is our hometown customer.
Our people are active in both community and professional organizations, so they have a tremendous willingness to give of their time to help improve their local communities and industries we serve.
The Successful Dealer Award is sponsored by Automann, Interstate Billing and Premium 2000.