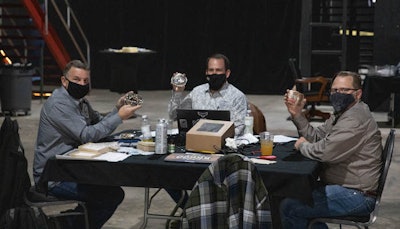 Travis Graham was named Grand Champion of the 15th annual Rush Truck Center Tech Skills Rodeo Tuesday, held virtually for the first time this month.
The Rush Truck Center Tech Skills Rodeo is typically held this week at the Henry B. Gonzalez Convention Center in San Antonio. Originally a technician-only event, in recent years the Tech Skills Rodeo has grown to not only challenge the company's top service technicians, but also associates in parts, aftermarket sales, truck sales, collision center technicians and Rising Star technicians (Levels 1 and 2 techs with less than two years in the industry).
This year's winner, Graham, is an eight-year veteran of the company and works out of Rush Truck Center's Orlando store. In route to being named this year's Grand Champion, Graham also was the medium-duty division champion. This is the second time Graham has won top honors at the event. He also earned top honors in the company's heavy-duty contest in winning the 2015 Tech Skills Rodeo. Graham takes home $19,000 in winnings from this year's event.
Alex Haberkorn, a technician at Rush Truck Center – Colorado Springs, won this year's heavy-duty division title.
"I want to say congratulations to both of you. We're glad to have you both on the team," said Rusty Rush, president, chairman and CEO, Rush Enterprises, during Tuesday's virtual award presentation. Rush was joined during the event by co-hosts Jody Pollard, senior vice president, operations, and Robb Nixon, vice president, aftermarket sales; and Clint Bowyer, longtime driver of the No. 14 Rush Truck Center car on NASCAR's Cup Series circuit.
Michael Box of Rush Truck Center – Lubbock was named the event's aftermarket sales champion. Chris Klansky of Rush Truck Center – Greeley won the parts competition.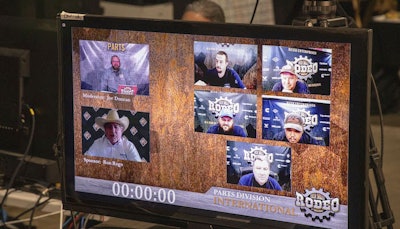 Reserve champions were Steven Reed of Rush Truck Center – Cleveland in the aftermarket sales division; Tim Howard of Rush Truck Center – Las Vegas in the parts segment, Mark Jones of Rush Truck Center – Denver in the medium-duty division and Jon Steckman of Rush Truck Center – Columubus in the heavy-duty division.
More than 1,700 entrance exams were completed for this year's competition with 157 Rush associates reaching the championship stage. But rather than congregating in San Antonio for the final rounds of testing, participants instead completed 212 hours of total testing at 65 Rush locations across the country over a four-day period earlier this month.
Rusty Rush was thrilled by how the virtual event came together. He says being unable to host nearly 900 people at the Rodeo's annual awards banquet was disappointing but he was glad the company was still able to find a way to recognize its best.
"I'm glad we still figured out how to hold the Rodeo this year … The team did a great job," he said. "It was a challenge for everybody. The whole year has been a challenge in a lot of different ways."