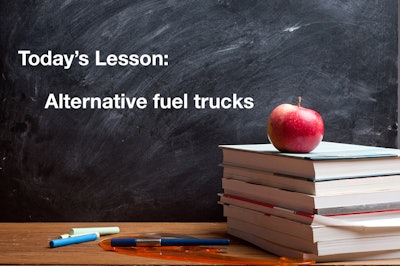 Compared with standard diesel-powered trucks, electric vehicles (EVs) are still in their infancy. Even various forms of natural gas (NG) vehicles are new technology compared with diesel, though NG trucks have been used commercially for years.
As OEMs continue to develop these alternative fuel and power options, dealers have to keep up with the technology.
Sales reps must understand the ins and outs of these alternatives, not just so they know about the equipment they're offering, but also to understand who the potential customers are and to be able to act as a consultant as much as a salesperson. Customer education is needed too, and that goes beyond the vehicle itself — use case and filling and charging infrastructure also has to be considered.
In addition to learning the new technology of alt-fuel trucks and understanding the infrastructure needed; the recent widespread power outages in Texas have raised more questions for electric trucks, in particular.
NG and EV: Benefits to the customer
North America's established truck OEMs offer customers interested in alternatively fueled or powered vehicles choices in size of truck and fuel, such as EVs and the various forms of NG, including compressed natural gas (CNG), liquified natural gas (LNG) and renewable natural gas (RNG). Use case and fueling infrastructure largely will dictate the type of truck and fuel that is best for each individual customer.
Some of these vehicles are available now. Others will be at dealerships in a year or so. Others still, such as Nikola, Rivian, Tesla and more, could be on the market later this decade — though this piece focuses exclusively on the former and the vehicles developed by the market's four mainstay truck makers.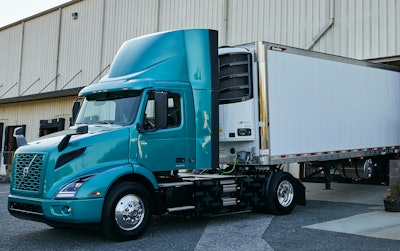 Those OEMs and their dealer partners say zero-emission electric battery-electric vehicles have numerous use cases. These vehicles are ideal for local and regional distribution duty cycles such as food and beverage, pickup and delivery, lower fuel costs and drayage, as well as for those who are motivated to be environmentally responsible.
These trucks work well in these instances because of greater access to a refilling or recharging infrastructure. And because the trucks don't travel great distances they can refill or recharge at the end of the day instead of having to stop for fuel while the trucks are in use. Also, they don't contribute to urban pollution while making regional deliveries, for example.
"Customers with sustainability objectives are taking a stance on social responsibility and leading the way by investing in alternative drivelines. And these customers' customers with environmental demands are driving interest even further," says Brett Pope, director of electric vehicles, Volvo Trucks North America.
In addition to the aforementioned benefits, Pope adds the environmental benefits from an electric Class 8 vehicle are many. EVs will help customers lower their carbon footprints, lower their fuel costs and help in the reduction of air and noise pollution, among other benefits.
"Specific to eMobility … these are real trucks, with real customers performing real work in a variety of applications," says Alex Voets, eMobility product marketing and sales strategy manager, Daimler Trucks North America (DTNA).
"Those customers participating are all interested in several things: lowering total cost of ownership, improving uptime and meeting sustainability goals. Our electric trucks will satisfy all of those through zero tailpipe emissions, less maintenance needs, for example no oil changes, and a consistent price of 'fuel,' or electricity," Voets says.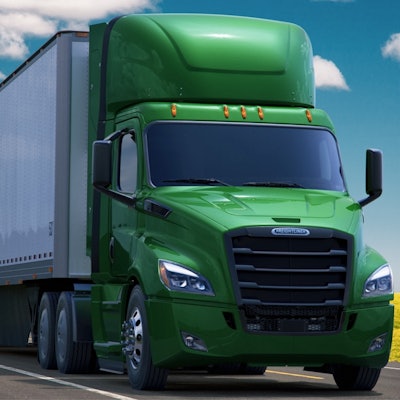 NG-powered trucks also have carved out a niche in various segments of the industry, for example in drayage, refuse trucks and regional hauling.
"With natural gas, it's refuse trucks, municipality vehicles, port customers and some regional haul customers. And what is drawing these customers to this technology are grants, tax credits and a strong focus on sustainability here in California," says Tracey Craik, regional sales director for new trucks in Southern California, TEC Equipment. Craik adds that in Southern California municipalities are mandated to use NG or electric vehicles.
Sales of alt-fuel trucks get complicated
OEMs have to educate dealers first, so dealers can educate customers. That education includes product differences, financing and ROI differences and fueling/charging infrastructure.
The Mack Trucks Academy creates sales training courses for dealer network salespeople specifically geared toward understanding how to sell electric vehicles, says Scott Barraclough, Mack Trucks technology product manager.
"[EVs] do require a different sales pitch than an internal combustion truck. The salesperson will need to take a more consultative role and will need specialized training to make sure they understand the nuances of electric-powered vehicles. Not only is the electric vehicle new technology, the charging infrastructure and the charger itself also will need to be in place," Barraclough says.
"Our approach is predicated on ensuring we have in-dealership experts, who can then assist buyers individually, or elicit strong enough interest for customers to continue the conversation with our own eConsulting experts," Voets says.
And dealers appreciate OEM education on these new technologies.
"We work very closely with the eMobility Group at Daimler to make sure the sales staff and customers are getting the correct information that's basically updated weekly. EVs are a new product with new technology and things change rapidly in that market," says Bob Carrick, director, low carbon vehicles, Velocity Vehicle Group.
"When you talk to customers about electric, you also talk to them about the infrastructure required. [DTNA has] contacts with all the utilities that will help do that. That permit process can be up to a year, so it's well in advance you have to start planting these seeds before you're going to deliver the product," he says.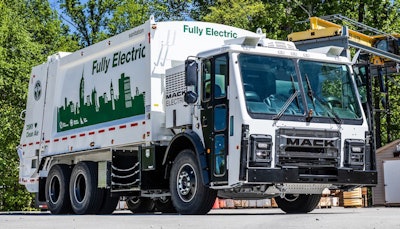 There's also a learning curve for customers when it comes to understanding the big picture of owning one of these alterative-fueled or powered trucks. Consideration for the fueling and charging infrastructure is required. Application and range must be taken into account. More focus needs to be put on the development of a transport solution as a whole versus just selling a truck, Pope says.
And selling a customer on a non-diesel engine takes time too, adds Carrick. He says deep discussions with customers are required for them to understand exactly what they're buying and how it is different.
Then there's fueling and charging access. Truck stops are everywhere, but they aren't all equipped to support non-diesel-powered units. Buyers considering alternative power units must consider how they will keep their equipment on the road.
"NG has been operating in the ports for more than a decade. Back then, when truck manufacturers were selling the natural gas model, there wasn't a lot of infrastructure. But, today, with natural gas, more stations mean more access to fueling, making the product easier to sell," Craik says.
"To bring battery electric vehicles to market successfully, the OEM and dealer must consider the infrastructure support," she adds. "What comes before the truck is a customer's ability to add electrical infrastructure to their property, often dictated by whether the property is owned or leased. There's an investment for that infrastructure and [it's important to explain] the possible opportunities for the state to fund those improvements."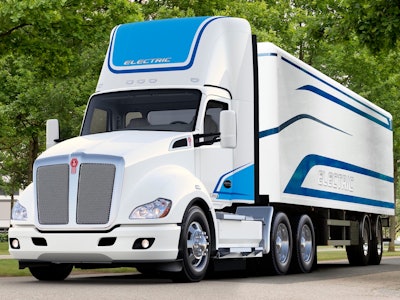 And because of the overall cost of these alternative vehicles, especially EVs, OEMs and dealers must discuss with customers financial options to help offset initial costs.
"In California, the focus is going to be on commercial vehicles getting to zero-emissions by 2035 and beyond. We'll likely see continued movement in grants from the state around electric and NG as this situation continues to evolve," Craik says.
"If we get a customer who says he wants 10 trucks, we'll work with them to make sure the funding applications with the correct entity are completed. It goes hand in hand with the sale of the vehicle. You have to time this properly. You can't order vehicles before the funding is available," Carrick says. "You have to be able to have the funding tied up then order the vehicle and make sure the vehicle gets in in a timely fashion so they don't lose the funding because there are usually limits on that. It's really complicated."
Echoing the sentiments of other OEMs and dealers, Mack says it will work with its customers to determine what incentives are available toward the acquisition of an electric refuse truck and/or electrical and charging infrastructure. Mack Financial Services offers financing options for the vehicles, as well as for the charging equipment, Barraclough adds.
Yet despite these current challenges, experts say acceptance of these non-diesel trucks are expected to continue in the future.
"The roll-out of this technology, we believe, will be much like what we observed in car industry," says Pope. "Initial adoption will start slow as customers familiarize themselves with the technology and, perhaps more importantly, understand and contribute to the necessary ecosystem (chargers, incentive applications, etc.), but then ramp up rapidly for appropriate applications where the hurdles to adoption such as charging can be quickly overcome."
Lucas Deal contributed to this article.