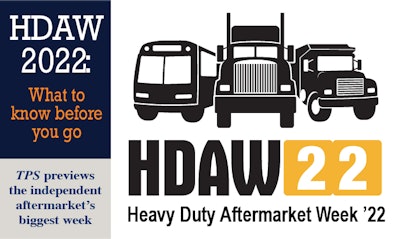 Service Opportunities & Learning Day (SOLD!) educational sessions will address industry supply pressures as well as building a talent pipeline for parts and services providers. The sessions are being held 8:30 a.m. to 12 p.m., Wednesday, Jan. 26, during Heavy Duty Aftermarket Week (HDAW).
"We're excited about SOLD! this year in that we're really tackling some of the major issues impacting our distribution and service customers throughout the country," says Mike Betts, CEO and chairman, Betts Company, and SOLD! chairman. "You don't want to miss this. [Attendees] should come with a notebook in hand because there will be a ton of takeaways."
The first session, "What are parts suppliers doing to help reduce the impact of cost increases and supply pressures on distributor-service-shops?" will cover how the economic impact of COVID-19 has put incredible pressure on aftermarket parts and service providers. With limited availability of parts and inflation driving up the costs of those parts, the session will explain strategies these providers and their manufacturer partners implemented to ensure a stable and predictable parts supply.
[RELATED: HDAW co-chairs: It's time to get back to business, a sense of normalcy]
The session, moderated by Betts, includes panelists who are distributors, manufacturers and leaders of the Los Angeles and Long Beach shipping ports.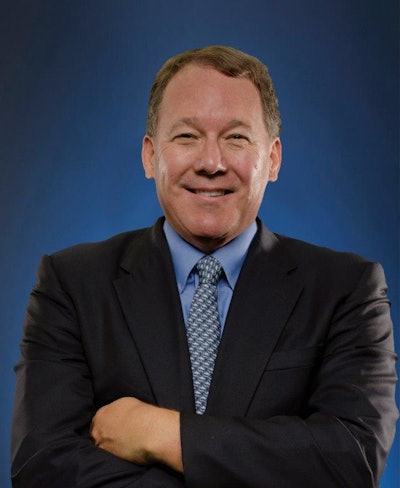 "We're talking about supply chain issues with all the affected partners, which should give distributor and service shop attendees a good idea of how folks are doing the best they can right now [to keep parts on the shelves] and what attendees should expect coming in 2022 and beyond," Betts says. "There will be multiple takeaways on what attendees can do as a service shop or distributor organization to improve upon cycle time of obtaining proper inventories."
Betts adds, "We're in a different world now and the supply chain will continue to be a big deal. The good news is there are actions you can take and we're going to be sharing those things."
The second session, "Tackling the technician shortage together: An interactive roadmap for building top HD career pipeline programs in your area," addresses how to develop technician programs locally. 
The session will help to explain what parts and service providers can do today to help build new talent and develop the next generation of heavy-duty technicians. From getting started to taking community involvement to the next level, this session will explore practical ways to get involved, engage the local community and leverage its resources. 
[RELATED: HDAW's educational sessions tackle the toughest industry issues]
Attendees will learn new actionable steps, including:
A roadmap for engaging the local community from initial entry points to cultivating long-term partnerships;
A list of top tips for building a heavy-duty technician program in the community;
Resources for finding and engaging student technician programs and organizations; and
The top three industry priorities to address this challenge moving forward.
"With COVID-19 and the Omicron variant and just the overall labor shortage, this is about how to build a world-class heavy truck mechanic program in your area. Attendees will walk away with a list of the top 10 things they can do in their area to make their program the best possible program it can be," Betts says.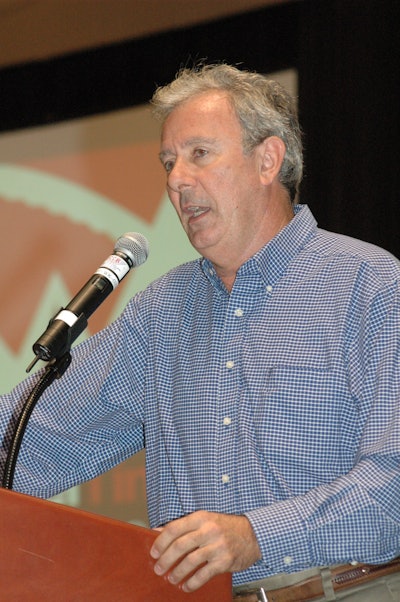 The panel will include representatives from the Fresno Unified School District, Reedley College, ConMet, Clovis West High School and Bendix CVS.
"We have what I would call the dream team of folks who are serving on the panel. We've assembled them and they're going to tell their stories," Betts says. "We now have five [technician] programs within a 50-mile radius. We have George Arrants, vice president, ASE Education Foundation, who will be the moderator, which will be great because he helped us out here in Fresno, Calif., to build these programs by working with schools and industry partners on the curriculum and more."
Betts adds, "You will learn if you get involved, take an inventory of your area and follow the top 10 list, you can have a world class program too."        
This is the third of three TPS articles previewing Heavy Duty Aftermarket 2022. To see the first two previews, please see below.