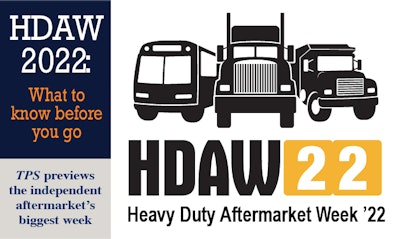 While members of the heavy-duty aftermarket look forward to once again meeting in-person with colleagues and business partners at Heavy Duty Aftermarket Week (HDAW) 2022, the event's educational programming will offer a wealth of information to help attendees clear the industrywide hurdles they all face. HDAW is being held Jan. 24-27 in Grapevine, Texas.
The session, "Upping Your Retention and Recruitment Game in These Changing Times," will discuss how the past few years have made hiring and retaining employees more difficult. The COVID-related "Great Resignation" and labor shortage poses an on-going challenge to the industry. The session will explore the changing workforce and discuss action-oriented strategies for employee recruitment and retention.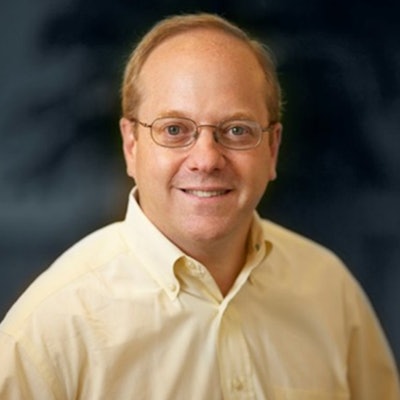 "I look at very practical solutions to the challenges a lot of companies are facing finding talent, given the incredible talent shortages we have — and then retaining that talent. I walk through about 14 different specific tactics employers can do to help ease the situation," says moderator Tony Lee, vice president, content, Society for Human Resource Management (SHRM).
Lee says a huge problem right now is "ghosting." Employers find interesting candidates, they'll schedule interviews and then the candidates never show up to the interviews.
"Another common problem, but a really shocking one, is employers go through the whole interview process with a candidate, extend an offer, the offer is accepted and on Day 1 on the job, the candidate doesn't show up. There are reasons for [this] and there are things companies can do to try to avoid it," Lee says.
The trucking industry relies on the ability to attract and retain talent. Without the talent, the trucking industry grinds to a halt. "Figuring out how to address the issue becomes the worry of a CEO not just HR," he says.
The session, "Paving the Way: How the Heavy-Duty Aftermarket Can Profit from Telematics & Predictive Maintenance," will cover how parts suppliers, distributors and service providers can maximize the benefits of telematics and predictive maintenance to improve equipment uptime as well as how the aftermarket can profitably insert itself into the technology-driven supply chain of the future.
"The goal is to bring the aftermarket and distribution sides into the service data conversations. OEMs have built strong digital and physical networks to get parts to where they're needed at OEM dealerships on a near predictive level. We're going to talk about how parts suppliers, distributors and service providers work together to become more digitally integrated and where they see the ROI in making those efforts," says moderator Jason Morgan, content director, Fleet Equipment.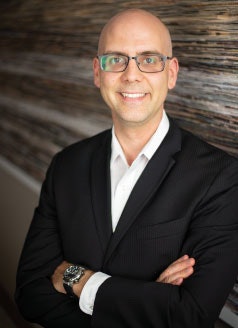 "Predictive maintenance is coming from OEMs. They're going to be shouldering the warranty cost for service issues that haven't happened yet and directing trucks to their service locations to do so. As truck service continues to march toward that model, data integration and analysis will drive business toward those channels. The aftermarket parts suppliers, distributors and independent service providers need to be a part of that conversation, and that conversation has to start now. That's why we're having it," Morgan says.
The session, "Conversations That Matter: How is our Industry Adapting to Supply Chain Challenges?" will address evolving supply chain issues and shipping disruptions that continue to impact the industry. Supply shortages and delays are adding to an already complex inventory management scheme at warehouses, DCs and repair shops.
The panel will discuss how companies in the entire aftermarket supply chain are adapting to these ongoing challenges through defensive strategies and other methods for building long-term resiliency into their supply chains.
"We want educational topics to be relevant to what is happening today, and to prepare for what is coming tomorrow. The educational sessions will provide insights into the current supply chain, equipment technology and human resource challenges," says conference co-chair David McCleave, director of marketing and aftermarket, Hendrickson.
"The sessions have been developed to drive audience engagement and provide information distributors can use to modify their business strategies and tactics for continued growth," he adds.
This is the second of three TPS articles previewing Heavy Duty Aftermarket 2022. Check back next week for our final preview in the annual series.