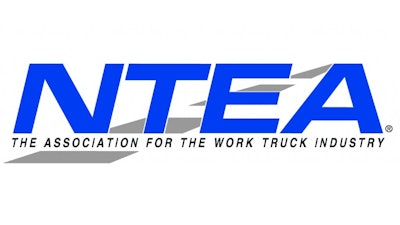 The good news is the work truck market is returning to a pre-pandemic normal.
The bad news, NTEA says, is the return to normal means a return to the recession the market was heading for at the end of 2019 before COVID-19 struck.
"We are, for all intents and purposes, back to what we were feeling in 2019," says Steve Latin-Kasper, senior director of market data and research at NTEA.
That includes the journey toward a recession as well as a tight labor market. Latin-Kasper expects continued backlogs in chassis supply, a tough labor market as more older workers retire with no one in line to take their place, and rising interest rates as the Federal Reserve continues to try to rein in inflation.
"Personally, I think we probably keep growing the first and second quarter (of 2023) and have more difficulty in the second half of the year," Latin-Kasper said in a webinar Wednesday. He says to expect a short, shallow recession that is cushioned by a continued backlog in chassis shipments from supply chain and labor pool disruptions.
While inflation is coming off of 2022 highs, the Fed will continue pushing up interest rates, Latin-Kasper said, because the numbers remain higher than its benchmark of 2-3%. He doesn't see inflation nearing that critical number until later in 2023.
Inflation numbers directly affect the growth of the industry and, despite higher interest rates, Latin-Kasper expects opportunities to abound in 2023. NTEA predicts around $10 billion in growth in the heavy-duty industry, not adjusted for inflation. Again, the held-over pandemic demand for chassis and trailers will soften any recession for the heavy-duty industry.
Also returning to around normal are the steel and aluminum markets, Latin-Kasper says, which bodes well for production. Diesel fuel remains high, squeezing fleet profit margins, but the effects on the industry are not as bad because of the backlog for vehicle orders.
Looking ahead at indicators for the 2023 economy, Latin-Kasper sees recession flags in housing starts, prime interest rate peaks and in the yield curve. A peak in the prime rate is usually followed by a peak in the heavy-duty industry, then a recession, he says, with about 12-18 months of notice that it's coming. That would place a recession in mid- to late 2023.
The forecast recession won't be "full blown," Latin-Kasper says.
"Hopefully, this is the final part of the rebalancing act we've been in since the pandemic hit," he says.