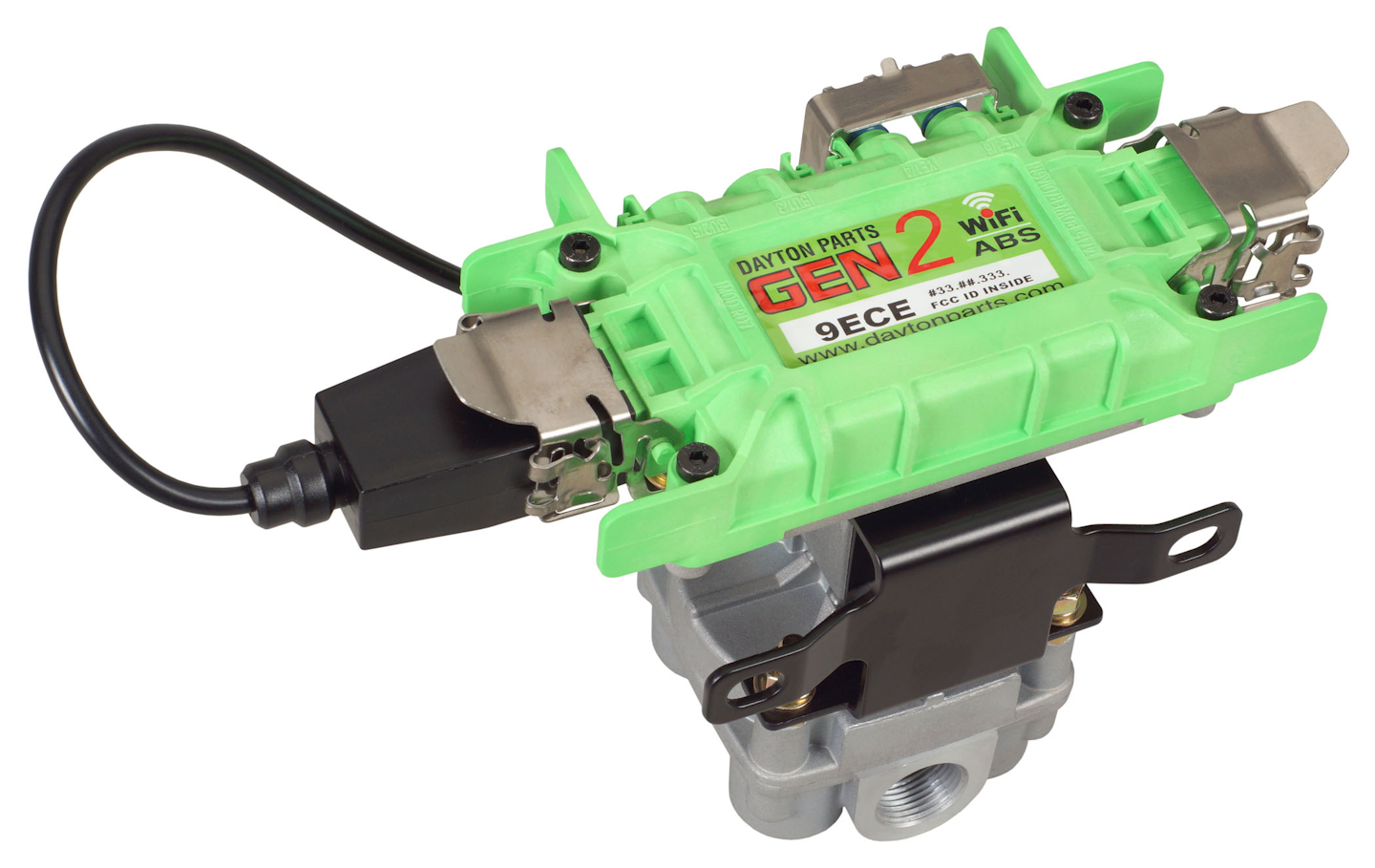 Dayton Parts introduces its Gen2 anti-lock braking system (ABS) for trailer applications.
According to Dayton Parts, the Gen2 electronic control unit (ECU) offers exceptional trailer monitoring, control and advanced communication activities with the incorporation of an industry-first WiFi access point that sends diagnostics to any mobile device.
"Trailer monitoring and control is crucial. Equally important is the diagnostics being communicated by the system," says Dan Young, product manager, Steering and Trailer for Dayton Parts. "The Gen2 offers both reliable trailer protection and revolutionary communication capabilities with the ability to deliver diagnostics to any smartphone or tablet."
By integrating exclusive control logic into the ABS governing hub and information portal, Dayton Parts says Gen2 eliminates the need for diagnostic tools and software. This intelligent interface allows for software-free communication between the system and driver or technician via a mobile device. It sends mobile alerts including the most complete diagnostic information. Additional communication capabilities of the new ECU include a mileage tracker and pre-trip diagnostics, with more capabilities to be launched soon, the company says.
"The new system does away with the requirement of costly software and tools that fleets and vehicle operators will immediately appreciate," says Young. "In addition, the streamlined diagnostic process saves a great deal of time, which translates to more uptime and increased profits."
Gen2 is available as a 2S/1M single-channel system or a 4S/2M multi-channel system to cover a variety of trailer applications. Dayton Parts says the ECU can be used on existing Meritor WABCO ABS platforms and is covered by a 3-year warranty.  All other Gen2 system components are covered by the Dayton Parts 1-year standard aftermarket warranty, the company says.