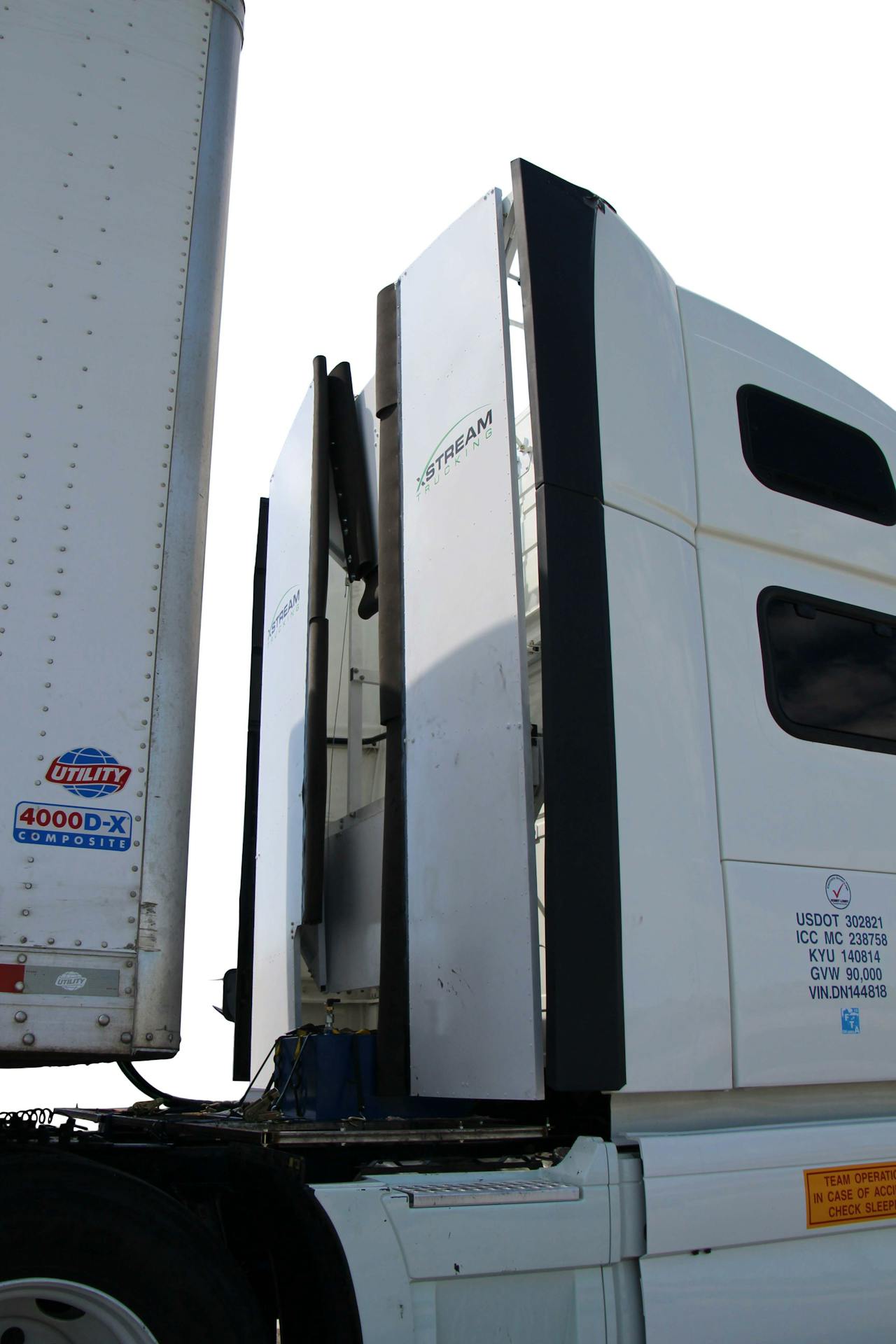 Earning the ninth spot on our top products of 2017 list is XStream Trucking, which last month introduced its new TruckWings product.
Another first-timer on our countdown, XStream's TruckWings is an aerodynamic device that fits between a cab and trailer and automatically deploys at highway speeds to reduce drag in that area.
XStream says the gap between a tractor and trailer is required for low-speed maneuverability, but becomes a huge siphon of fuel economy when a rig reaches top speed. TruckWings was developed through years of wind tunnel, track and road testing, and is devised to automatically deploy large panels at highway speeds to cover the sides and top of the tractor-trailer gap.
TruckWings features several configuration options, and XStream adds the product is now in private pilot programs with some of the nation's largest carriers.
The company says the panels are made of high-impact, glass-reinforced composites, and create a continuous connection between the truck and trailer that allows the air to flow smoothly over the entire length of the truck. When the truck slows down, the panels retract without driver intervention, XStream says.
To read the original release in its entirety, please CLICK HERE.
The 2017 Truck Parts & Service top products countdown will continue tomorrow with No. 8.