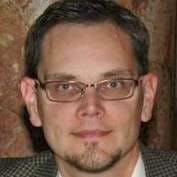 "Please allow me to introduce myself; I'm a man of wealth and taste." OK, so maybe these lyrics from a Rolling Stones song aren't completely apropos, as I would question my wealth and many would question my taste. However, I would like to introduce myself. My name is Bill Grabarek and I am happy to be the new online associate editor for Truck Parts & Service, working under Lucas Deal, editor of TPS and Successful Dealer.
After cutting my teeth in the newspaper business, I moved up to writing and editing for trade publications, which I've been doing for nearly 20 years. I've covered a wide array of industries, including electronic payments, ornamental horticulture and convenience stores.
Other than picking up interesting facts about invasive plant species, bitcoin and the ROI of beef jerky, covering so many industries throughout the years has required me to be a fast learner. Being a quick study of the truck parts and service industry is what I am doing now — and loving it. What's great is the learning never stops as new products and services continue to enter the market and issues affecting the industry arise.
I love to chat up folks, whether it's about the industry, their company, in particular, or about the latest ballgame. I look forward to meeting you, whether by phone or in person. I will be attending various industry events; feel free to search me out. I'd like to speak with you. At 6'6", I am easy to pick out of a crowd.
When I'm not working, I'm biking in the summer and bowling in the winter. At home, my wife and I enjoy watching movies and laughing at the crazy antics of our two cats and dog.
I'm truly excited to be the online associate editor of TPS and I look forward to assisting Lucas as we continue to bring you the news every day that will not only inform you, but help to make your company thrive.
Sincerely,
Bill Grabarek, online associate editor