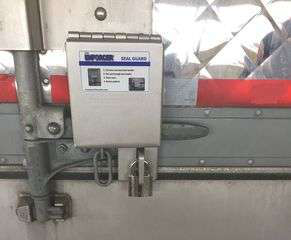 Transport Security introduces the Enforcer Seal Guard Lock for trailers.
The company says the guard lock is hasp and trailer seal protector designed to prevent unauthorized seal removal and tampering while in transit. The self-contained lock is engineered to be mounted onto existing trailer latches and to accommodate cable, plastic, metal and bolt seals, as well as the company's Enforcer Abloy padlock.
It is made from hardened steel and has a corrosion-resistant stainless-steel surface, the company adds.